Our Pick of the Best Password Manager for Australia
Password Manager reviews and comparisons from a web agency perspective
Best Password Managers for Australia 2019
As a professional web development and design agency, we have many clients that come to us asking what is the best password manager software or app to use. This is a great question as there are many to choose from.
These are our pick of the best password manager software for Australia that will help you never forget a password again and maintain a secure collection of passwords.
"With over 2.6 BILLION online accounts breached in 2017, it's never been a better time to use a password manager. The beauty of password manager software is the ability to use a unique password on every site you join – without the hassle of trying to remember it – leave that to the password manager! With many password manager software available, we have taken the time to review the top 10, here are our findings."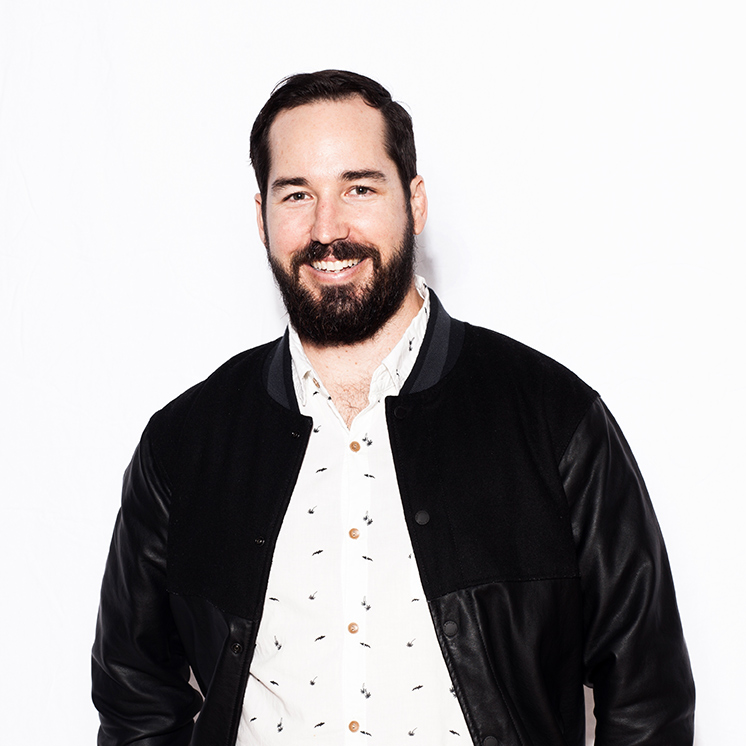 Best Password Manager Comparison: Our Top 5 in detail
OUR NUMBER 1 PICK FOR PASSWORD MANAGERS
1. STICKY PASSWORD
Special offer – Get 50% off the Premium version
Sticky Password is a feature rich cross-browser and device password manager that will keep your passwords safe and readily available. Offering both a free and premium account with unlimited encrypted password and data storage, you will never forget another password again.
Security is taken care of by a superstrong password generator and 2-factor authentication is available to prevent unwanted account logins.
StickyPassword is the only password manager software to offer an exclusive once off lifetime purchase offer.
With a 30 day money back guarantee on the premium product, it's definitely worth giving the free download a go and taking Sticky Password for a test drive.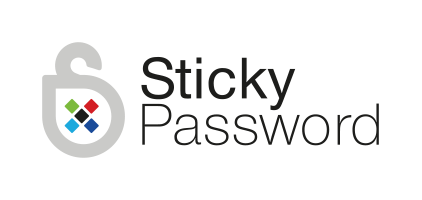 2. CYCLONIS
The digital software company, Cyclonis, offers a free password management solution that aims to simplify the process of securely managing and keeping track of all of your passwords.
Available for both Windows and Mac devices, the data management software can be easily accessed and downloaded at no charge from the company website.
If you want to find out more about Cyclonis Password Manager check out our Cyclonis review or visit the website.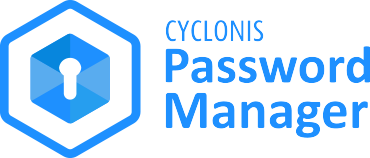 3. DASHLANE
Dashlane is a simple yet powerful password manager with a quality user experience. With support for PC, Mac, Android and iOS and Two-Factor Authentication you can't really fault Dashlane. With support for 7 languages, actionable password strength, secure sharing and advanced form filling it's hard to find any reason NOT to use Dashlane. They truly have set the bar for other password manager software.
Dashlane is free to install and start saving passwords. If you want the full range of great features there is a Premium version available with discounts for yearly memberships.
For more info check out our Dashlane review or the Dashlane website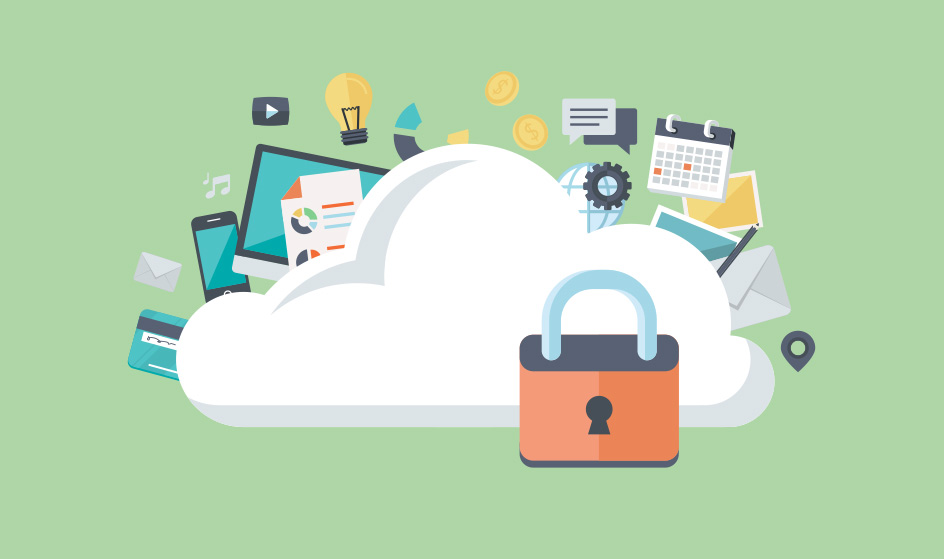 What we look at when reviewing the Best Password Managers
When reviewing password managers there are a number of features we look for. These core review items include:
So hopefully our reviews will help you in choosing the best Password Managers for your needs.
Password Managers: What You Need to Know
Passwords – absolutely, increasingly necessary, yet insanely frustrating, especially for those of us without eidetic memories.
Today, as businesses, health care facilities, organizations, and even government entities move their dealings to the internet, the rest of us have to play ball. For the most tech-resistant of us, that still likely means at least a dozen profiles requiring unique (ideally) user names and passwords.
For the majority of folks, it's dozens of profiles and passwords. And because of the increasing brilliance and pernicious nature of hackers and cyber criminals, these passwords are supposed to be long, unique, and random.
Oh, and don't write them down, because that's a security risk.
Nobody has time to create and memorize that many unique passwords!
Fortunately, with the password managers, you no longer have to.
What Are Password Managers
Password managers are apps or software that provide a variety of password services, from generating unique, random, complex passwords for all of your accounts, to providing encrypted storage of said passwords and usernames as well as easy access to this information when we need to log in.
They essentially solve all that is frustrating about password creation and usage:
Password managers can go a long way to simplify yet secure your life and some of your most valuable assets (such as bank accounts, health information, etc.).
But there is a variety to choose from, and depending on your unique situation and needs, one type may be better suited than another.
How Do They Work?
How password managers work depends to an extent on the type of manager in use. There are three main types of password managers that you can choose from, each with their own pros, cons and unique features:
Web-based manager
A web-based manager is basically a software service that you (usually) pay a monthly or annual fee for. Your passwords will be generated and stored on the service's own server.
When using a web-based manager, you will be able to access your passwords anytime from any device as long as you have internet access. You will not have to install any software to use it.
You will, of course, need to memorize one password: the one you use to open up your password "vault," as the lingo goes. But other than that, these web-based managers take care of everything else for you.
Web-based services do tend to have various levels of membership that you can buy into, and some of them also offer free versions. However, the features that are available at these different levels will of course be different, so be aware that no two web-based managers will be quite the same, and even one service will offer quite different features depending on the level you buy.
We will discuss common features further in a moment.
Locally-installed software
A locally-installed software password manager means that you have installed the password database software on your personal computer or your smart device usually through an app.
You will not need the internet to access your passwords, in this instance, since the passwords will be stored on the device itself in an encrypted database.
That said, there are certain brands in this genre that use a cloud-based hosting for password storage, in which instance, you will need access to the internet as well as to your specific device with the software installed on it.
Token-based hardware
Finally, token-based hardware managers require an actual hardware device, such as a USB flash drive or smart card, that acts as a key to authenticate its user and give access to the password data.
As with the other two types of managers, the password information is encrypted on the device, protecting it from probing or unauthorized access. A detail to note about these is that some of them will still require companion software to be installed on your device as well to enable accurate decoding and reading.
To sum up, while each of the above types of password managers uses a different location or method for storing your password database, or vault, all of them essentially perform the same following functions:
Besides these three basic functions, however, many of these managers have other similar features to offer.
Features Available
Most password managers have a plethora of features they make available to users, albeit for the right price. This is especially true for locally-installed and web-based managers.
Some of the features that you can expect to see:
For those who are looking for bare bones features – usually individuals just looking for a secure way to both create and store the passwords for a few accounts – you can find free or very affordable and reliable password managers.
But if you want any of the added features that really make these versatile, for sharing with a spouse or among a staff-team, auto-filling, browser integration, etc., be prepared to pay for what you get. However, with all of the managers, platforms, and plans out there, you should be able to find something in your price point that meets your needs.
What to Look for
What you look for in a password manager will depend on your specific needs, so first be sure to identify those.
Why are you looking for a password manager? How many profiles are you wanting to manage? Are you looking just for you, or are you needing something to share with a spouse, whole household, or maybe a work-team? Do you want/need to be able to switch between multiple devices, or do you just use one? What kind of budget do you have set aside for it?
Answering these and other questions will help you hone in on exactly what you need from a password manager. Once you've identified that, then you can start to shop.
That said, there are some basic things you probably should keep an eye out for if you really want to be sure that your password information will be secure and the manager will be worth it:
Furthermore, some do make the case that you should choose to keep the data encrypted and decrypted on your device, rather than stored somewhere else. This is just for added security, since those services that store the data for you will be obvious targets to hackers.
The Pros & Cons of Password Managers
Overall, the benefits of password managers are easy to see:
However, there are some downsides that you should keep in mind. We still think they are worth having, but knowing the pitfalls can help you use your password manager as effectively and safely as possible:
So, the moral of the story is – you still need to make sure you create a strong master password, change it up, and keep it private, and perhaps lean towards the project managers that give you the option to keep the data on your local device to decrease your personal risk should there be a breach.
Our #1 Password Manager Pick

STILL NOT SURE WHO TO CHOOSE?
NEED HELP WITH YOUR EMAIL MARKETING?
WE CAN GET YOU ALL SETUP AND READY TO EMAIL