Our Pick of The Best Web Hosting for Australia
We put the most popular web hosting companies to the test
Best Web Hosting for Australia 2019
As a professional website development and design agency, we are always on the look out for quality web hosting for Australian companies. There are quite a few to choose from, but also a number of services that aren't actually in Australia but provide an equally good service if not better than local providers (and for cheaper).
These are our pick of the top web hosting companies for Australia that will keep your business online and running smoothly!
WordPress Hosting Company
Overall Rating
Price/Mth (Cheapest available)
Diskspace
Bandwidth
Quick Summary
Reviews
Website
$4.95/month
10gb
Unmetered traffic

Faster than 12 other hosting providers tested
Bullet proof security
Aussie toll free support

Siteground Review
VIEW PLANS
$20 AUD monthly
50gb
Unlimited transfers

Australian servers
No lock-in contact
24-7 Support

Crucial Review
VIEW PLANS
$3.92 USD monthly
(was $7.99)
Unlimited storage
Unlimited transfers

cPanel Control Panel
Free SSL & SSD
Anytime Money Back Guarantee

A2 Review
VIEW PLANS



$11/month
.5gb
10,000mb

Fast speeds, located in Brisbane, Australia.
Added security for WordPress
cPanel powered
Free SSL

BNEhost Review
VIEW PLANS
$35/month
10gb
25,000 visits per month

Hosted solution
3 environments per site
Content Distribution Network included
SSL included

WP Engine Review
VIEW PLANS
"There are a lot of web hosting companies out there to choose from, so how do you decide which one is best fit for your business? As a the owner of a web design company, we are always asked about what web hosting company to use, so we decided to provide this comparison table to help visitors choose their next web host."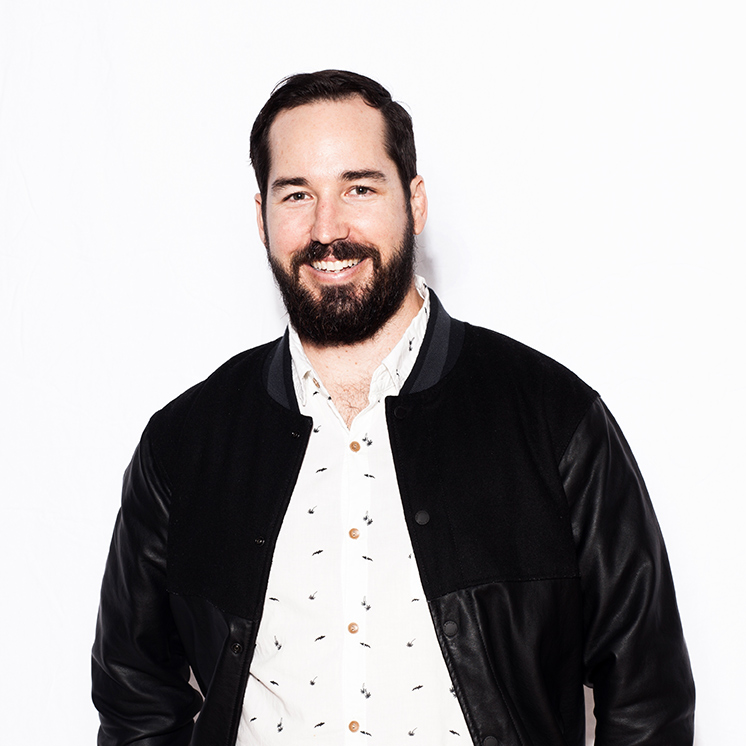 Australian Web Hosting Comparison:
Our Top 5 in detail
OUR NUMBER 1 PICK FOR WEB HOSTING
Voted #1

Speed: 9/10
Security: 9/10
Performance: 9/10
Value for money: 9/10
Siteground provides web hosting from a number of locations across the world, with the closest to Australia being Singapore. The service is fast, secure and also very cost effective compared to hosting locally in Australia. Tests conducted against 12 top hosting companies showed Siteground on top for Page loading speed (with cache enabled) and also Performance speed (cache enabled).
Support tests showed no wait time with a great resolution time of 5 minutes. Support tickets showed a response time of 8 minutes which is great if you are requiring a response quickly.
A must when dealing with any web hosting company is the level of security. Siteground takes security very seriously. The use of a Web Application Firewall allows for known vulnerabilities to be patched at the server level within 48 hours after vulnerabilities are made aware of.
For more info check out the Siteground website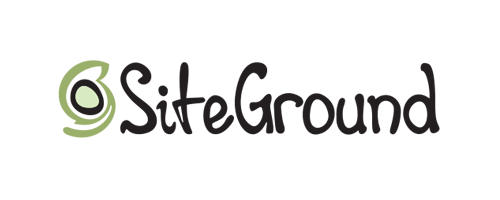 Crucial Hosting is truely an Australian hosting company with servers located in Sydney at the Equinix SY3 datacentre. This by far makes crucial a stand out option if you are after Australian located servers. They provide a 99.9% uptime guarantee which is great peace of mind and also great support with a 24-hour tech team and Sydney based phone chat.
Another stand out feature is the no lock-in contacts. This is a great option along with the no set-up fees if you would like to test them out first hand. Resource limits are on the generous side and are optimised to run popular software such as WordPress, Joomla and Drupal straight out of the box.
For more info check out the Crucial website
A2 Hosting has a range of web hosting packages to choose from. They range from 1 simple site, up to Fully WordPress optimised and managed solutions. The top 2 packages have a TURBO feature providing speeds of up to 20 x faster than other hosting companies. The turbo feature provides additional resources and servers with less users resulting in great load times and better overall usability.
Free SSL comes standard with all packages as does the Solid State Drive Speed Boost which is referred to as a complete SSD Solution for your files, OS and databases).
A2 Hosting also offers a hassle-free anytime money back guarantee and 2/7/365 guru crew support which is comforting knowing support is readily available. With a 5 star average customer rating, it's hard to look past A2 Hosting for your next hosting service.
If you want to find out more about A2 Hosting and their services visit the website.
As Australia's first specialist WordPress host, you would expect WP Hosting to have a quality reliable product – and they sure do. They have been supporting WordPress since 2008 and have options for basic WordPress hosting through to enterprise solutions.
One handy feature is their Zero Click Install which will have WordPress installed automatically for you upon signing up for a hosting package.
To make it easy WP Hosting have 3 core packages billed monthly, or save by paying yearly. The resources offerings are fairly good on Australian standards, and all feature SSD storage, unlimited data transfer, daily backups and constant DDoS protection. 
If you want to find out more about WP Hosting and their services visit the website.

Coming soon
If you want to find out more about WP Engine and their services visit the website.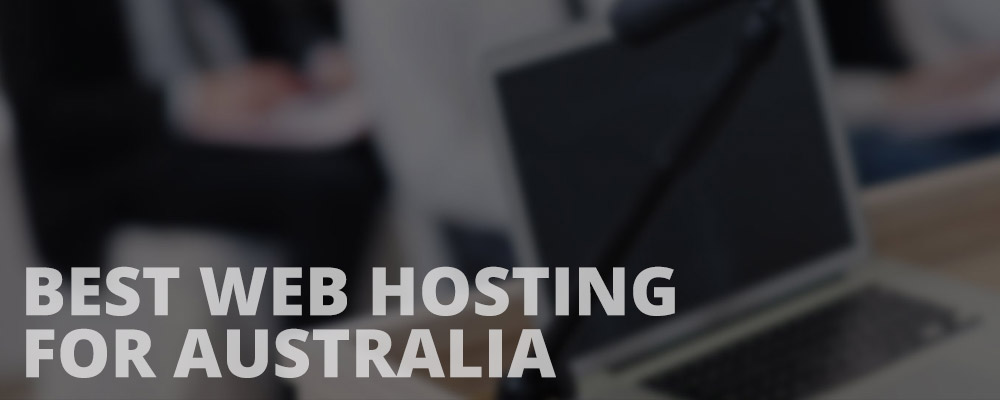 What we look at when reviewing Website Hosting for Australia
Looking for a reliable Australian web hosting company to get your business online? If so, it's important to understand the different types of web hosting and know the major features that a good web hosting company should provide for you.
The core review items such as:
With these items in mind, we review the best website hosting for Australia.
Types of Web Hosting in Australia
The first thing to do when shopping for web hosting services is to decide on the kind of website you need depending on your business needs. Here's a look at the five types of web hosting:
Shared hosting is the cheapest web hosting option. As the name suggests, you get to share the same server with multiple other customers. It is ideal for small businesses with basic websites. Shared hosting typically comes with the tools you need such as website builders, email clients, and WordPress hosting.
The fact that you are sharing the server with other hundreds or thousands of users, surges in usage may undermine your website's user experience.
Pros
Dedicated server hosting
Dedicated servers are usually the most expensive type of website hosting. They are best suited for large businesses with high-traffic websites. With dedicated server hosting, you have greater control over your site's server. You have exclusively rented the server, and your website is the only thing stored on it. A high level of technical know-how is necessary for the installation and ongoing management of a dedicated server.
Pros
VPS hosting
With virtual private server (VPS) hosting, your hosting provider divides a server into virtual services. That means every website is hosted like a dedicated server, but it still shares a server with other sites. VPS hosting is an ideal option if you need more control over your server but can't afford a dedicated service.
It can also be a great option if you want dedicated hosting but don't have the technical expertise needed. Unlike a dedicated server hosting, VPS hosting can't handle high traffic levels or surges in usage. Website efficiency can also be affected by other websites on the server.
Cloud hosting
With cloud hosting, your website is hosted on several servers rather than a single server. It is a hosting solution that works via a computer network and allows businesses to utilise the computing resource like a utility. That means you can use the resource as much as you need without having to build or maintain your computing infrastructure in-house.
One of the best things about cloud-based web hosting is that it is scalable. Your website can grow over time, utilising as much resource as it needs and you only pay for what you use. The fact that the resources required to maintain your site are spread across several servers reduces the chance of downtime caused by server malfunction.
Managed web hosting
With managed hosting service, your web hosting Australia provider will handle all day-to-day management of the server hardware, operating systems, and standardised applications. It is unlike regular dedicated web hosting.
Most Australian web hosting providers offer managed WordPress hosting services. Many businesses prefer WordPress for its simplicity and ease of use. It is easy to set up and maintain.
Choosing the right Australian Web Hosting Provider
There is numerous website hosting companies in Australia. However, not all of them offer the best web hosting services. Here are five things you should look for in a web hosting Australia provider:
Server Location
Your website should be hosted as close to your target market as possible to ensure faster loading. However, you should also take into consideration the quality of the web host. For instance, you could be targeting an Australian audience, but if an American hosting provider can offer a more reliable service than an Australian provider, quality trumps distance.
Storage and bandwidth
Storage and bandwidth is another factor to consider when shopping for the best Australian hosting provider. The amount of storage and bandwidth you require depends mainly on the type of your website. If your site carries lots of high-resolution images or if you have a large inventory, you would need more storage.
Bandwidth determines the speed at which information travels to and from your website. For a high-traffic site, therefore, you would need a hosting service that provides plenty of bandwidth. You should include room for traffic surges and growth.
Some hosting providers claim to offer "unlimited" plans. However, unlimited never means infinite. These providers usually base their claims on the average client. Hence, if your website exceeds the average bandwidth by a significant margin, you may be required to pay more or asked to upgrade to another plan.
Server up-time
While most Australian web hosting providers promise up to 99.9 per cent uptime, some providers are not truthful. Hence, it's important to do your due diligence before you settle for a provider. Be sure to check online reviews and customer testimonials.
Security
It is essential to consider website security, especially if you have an e-commerce website. A good website hosting service should have at least SSL encryption and SPAM protection. However, if you have an online store or need extra security, you should choose a hosting company that provides advanced encryption levels and other security features such as hack protection and DDoS protection.
Automatic backups and single click restore
You want a Australian web hosting company that offers regular website backups and one-click restore. With regular backups, you are assured of getting back virtually all of your information easily in the event your website is compromised due to a security breach or a programming error. Backups can also help you avoid prolonged down times as you restore your site.
Customer Support
It is important to choose a hosting provider that offers reliable customer support. You want your issues addressed as quickly as possible and with the expertise they deserve. A good web host should offer multiple support options, such as email, telephone, and live chat, and knowledge base.
Get Australian Web Hosting Today!
With this information, you can rest assured that you will get the best web hosting Australia provider for your business needs.
Our #1 Australian Web Hosting Pick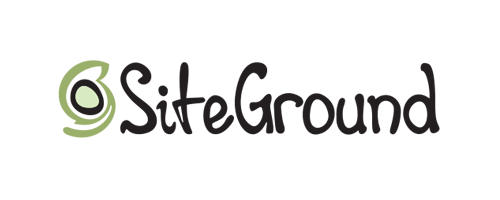 STILL NOT SURE WHO TO CHOOSE?
NEED HELP WITH WEBSITE HOSTING?
WE CAN GET YOU ALL SETUP AND READY TO EMAIL