Our Pick of The Best WordPress Hosting for Australia
We put the most popular Australian WordPress website hosting companies to the test
Best WordPress Hosting for Australia 2019
As a professional WordPress development and design agency, we are always asked by our clients what the best WordPress Hosting company is in Australia. This is a great question as there are many to choose from.
These are our pick of the top WordPress Hosting companies for Australia that will keep your business online and your WordPress website running smoothly.
WordPress Hosting Company
Overall Rating
Price/Mth (Cheapest available)
Diskspace
Bandwidth
Quick Summary
Reviews
Website
Black Friday 75% Off
$3.73/month
regularly $14.95
10gb
Unmetered traffic

Faster than 12 other hosting providers tested
Bullet proof security
Aussie toll free support

Siteground Review
$3.92 USD monthly (was $7.99)
Unlimited storage
Unlimited transfers

cPanel Control Panel
Free SSL & SSD
Anytime Money Back Guarantee

A2 Review
$20 AUD monthly
50gb
Unlimited transfers

Australian servers
No lock-in contact
24-7 Support

Crucial Review
$35/month
10gb
25,000 visits per month

Hosted solution
3 environments per site
Content Distribution Network included
SSL included

WP Engine Review
$20/month
2gb
10,000mb

Fast speeds, located in Brisbane, Australia.
Added security for WordPress
cPanel powered
Free SSL

BNEhost Review
"There are a lot of WordPress hosting companies out there to choose from, so which one is best? As a the owner of a web design company, we are always who we use for our web hosting. This got us thinking, and after some research, we have provided a review of available WordPress hosting companies here in Australia. We even include our current hosting provider who we are pleasantly satisfied with."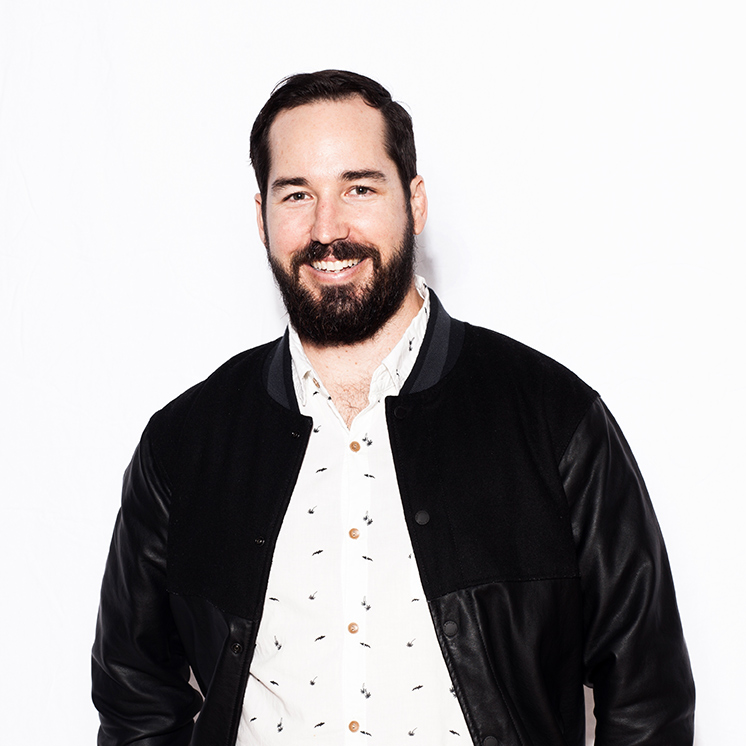 Australian WordPress Hosting Comparison:
Our Top 5 in detail
OUR NUMBER 1 PICK FOR WORDPRESS HOSTING
BLACK FRIDAY SALE – 75% OFF ALL SHARED HOSTING PLANS
Voted #1

Speed: 9/10
Security: 9/10
Performance: 9/10
Value for money: 9/10
Siteground provides hosting via various locations throughout the world and is a fast, secure and cost effective hosting option for both WordPress and non-Wordpress websites. Recent tests against 12 of the top hosting companies had Siteground come out on top for Page loading speed (with cache) and Performance speed (cache).
Support tests showed no wait time with a great resolution time of 5 minutes. Support tickets showed a response time of 8 minutes which is great if you are requiring a response quickly.
A must when dealing with WordPress is security, and Siteground takes this very seriously. Known vulnerabilities are patched at the server level within 48 hours after public announcements which is great to know.
*** With servers located in Singapore, the distance doesn't have a noticeable influence on speed and load times.
For more info check out the Siteground website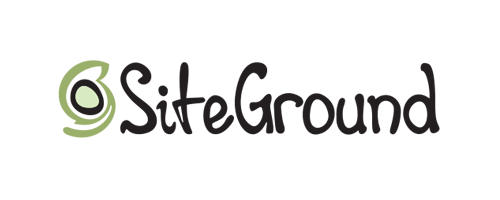 A2 Hosting has a range of specialised WordPress hosting packages to choose from. They range from 1 simple site, up to Fully WordPress optimised and managed solutions. The top 2 packages have a TURBO feature providing speeds of up to 20 x faster than other hosting companies. The turbo feature provides additional resources and servers with less users resulting in great load times and better overall usability.
Free SSL comes standard with all packages as does the Solid State Drive Speed Boost which is referred to as a complete SSD Solution for your files, OS and databases).
A2 Hosting also offers a hassle-free anytime money back guarantee and 2/7/365 guru crew support which is comforting knowing support is readily available. With a 5 star average customer rating, it's hard to look past A2 Hosting for your next hosting service.
If you want to find out more about A2 Hosting and their services visit the website.
Crucial Hosting is truely an Australian hosting company with servers located in Sydney at the Equinix SY3 datacentre. This by far makes crucial a stand out option if you are after Australian located servers. They provide a 99.9% uptime guarantee which is great peace of mind and also great support with a 24-hour tech team and Sydney based phone chat.
Another stand out feature is the no lock-in contacts. This is a great option along with the no set-up fees if you would like to test them out first hand. Resource limits are on the generous side and are optimised to run popular software such as WordPress, Joomla and Drupal straight out of the box.
For more info check out the Crucial website
As Australia's first specialist WordPress host, you would expect WP Hosting to have a quality reliable product – and they sure do. They have been supporting WordPress since 2008 and have options for basic WordPress hosting through to enterprise solutions.
One handy feature is their Zero Click Install which will have WordPress installed automatically for you upon signing up for a hosting package.
To make it easy WP Hosting have 3 core packages billed monthly, or save by paying yearly. The resources offerings are fairly good on Australian standards, and all feature SSD storage, unlimited data transfer, daily backups and constant DDoS protection. 
If you want to find out more about WP Hosting and their services visit the website.

Coming soon
If you want to find out more about WP Engine and their services visit the website.


What we look at when reviewing WordPress Hosting in Australia
When doing any review there are a range of items we look at and with Australian WordPress Hosting the same rules apply. The core review items such as:
So hopefully our reviews will help you in choosing the best Australian WordPress Hosting that best suits your needs.
How WordPress Hosting Can Help You
The type of web hosting you use can make or break how successful your website is. There are many different types of web hosting that you can choose from. Each different kind gives you different features and different degrees of control. Web hosting through WordPress hosting is the one that gives the website owner the least control. While you may not have full control you don't have to worry about scalability, website uptime, daily backups, WordPress updates, security, or speed. This type of web hosting is more often known as managed WordPress Hosting.
When you look for web hosting (WordPress hosting), the companies that come up are usually companies that just specialize in managed WordPress hosting. This fact is important to note because there is also a thing known as shared WordPress Hosting.
What Is WordPress Hosting?
So you know that managed WordPress hosting is the web hosting option with the least control, and you know that managed WordPress hosting is not the only hosting you can do with WordPress. So, what exactly does WordPress hosting or either kind allow you to do?
WordPress is one of the most popular content management software options in all of the world. This is because it's user-friendly, extendable, adaptable, and flexible. With it, you are able to run virtually anything from something as simple as a blog or as complicated as an ecommerce site or community site with private messages and forums. It has tens of thousands of themes and even more extensions to help you create the site of your dreams.
The hosting aspect comes into play when you want to use WordPress for SEO. This is where you'll need a web host to support you. Due to WordPress's simple setup, almost any web host can work with it.
Shared WordPress Hosting is just terminology people use when they're referring to shared web hosting for WordPress. So the real question with Shared WordPress Hosting is what is shared web hosting. Shared hosting is web hosting where the server for your website is the same server that many other sites share. It's a fantastic option for someone looking for affordable web hosting and want something simple that they don't have to manage. Two big concerns that users have with shared hosting is that it can be easily threatened and your site will not be able to handle high traffic.
Pros
Managed WordPress Hosting
Managed WordPress is a way of hosting your WordPress site that is more streamlined and optimized than other ways of hosting. It provides a platform so that you can build and manage your WordPress site without really having to manage it. Managed WordPress Hosting ensures that your site runs more securely and faster. You web hosting site will handle all the basic administrative tasks that come with web hosting (WordPress hosting) including installing WordPress, WordPress Updates, server-level caching, and automated daily backups.
Pros
What Features to Look Out for
When you're choosing a WordPress host that fits your needs, you have to be careful when dealing with features and basic terminology. A good web hosting (WordPress hosting) provider will make it easier for you to focus on the grind of your growing business instead of dealing with the technical difficulties your site might face such as hacked pages/downtimes/server issues/etc. While you won't have to deal with the majority of these features, you'll have to search for web hosting services that are known to do well with these things. It's important to know what you're getting so here's a quick rundown of all features that are associated with web hosting.
Server Location
When you're searching for a web hosting client, you want to ensure that the server you choose is based around where you live. The reasoning for such a thing is quite simple. Basing your site on a server that is located in a different country can easily cause issues dealing with the speed at which your site runs. You could possibly face load times that are slow, general lag, or other delays. Choosing a website hosting service that is near you will ensure that you don't experience any of these issues.
Server Uptime
While you're on the hunt for the best web hosting (WordPress hosting) service out there, you'll want to keep an eye out for how fast a server's uptime is. Typically, a large majority of web hosts around the world will promise you that they have optimal uptime speeds. Be wary of these promises. Before committing to one service, read the reviews and do further research to get a good feel on whether their claims are accurate.
Storage

Storage is a big factor in choosing a web hosting service for WordPress as it establishes how many files you're capable of uploading to your website. If you're running a blog or a website for your small business then you'll only need a few gigabytes. For those who are running more complex websites or have bigger companies, you'll need a lot more storage space. You will want to look out for any hosting services that has SSD drivers which perform much better than standard drives.
Data Transfer and Bandwidth
Bandwidth is an important term that you've probably heard before but were unaware of what exactly it actually is. It's an important component of data transfer as it's the total amount that can be transferred among the internet, your site, and its users. As you look for a web hosting service for WordPress, you want to make sure that the bandwidth they offer is good. If you opt for shared hosting this is especially important as a slow bandwidth can cause your site to run extremely slow.
Customer Support
Another big thing to keep an eye out for is good support. Support includes both customer support and service support. Many view these as being one and the same but they do have some key differences. Service support will help you with any of the technical or maintenance problems you need fixing. Customer support can help you if you're upset with how the service is performing. They both should be able to calm you and articulate well enough to make sure you're satisfied. For web hosting (WordPress hosting), you want to ensure that they're familiar with the platform so they can properly assist if problems arise.
E-mail Features
A wide variety of WordPress hosts work with Cpanel, a web-based control panel that is a feature provided by many hosting providers that allow the owner of the website to have control over managing their site through a web-based interface. Cpanel is usually equipped with a range of email features so you're able to create email addresses for your site. An example being [email protected] The wide majority of WordPress hosting services have this feature as a default.
Backup Systems
Another important feature that you cannot forget, but is often forgotten, is a backup system the web hosting (WordPress hosting) service has. If you've ever had any experience writing a paper for a class assignment or making a report for your job then you know that having your files backed is important. Your work and effort can vanish in mere seconds, and you won't be able to get any of it back if you don't have it backed up. When you create a website, you want to use the same care you would put into crafting your school or work assignments. It's the utmost importance that you remember that you need to backup your website, emails, and database on, basically, a frequent basis. When you choose a web hosting company, you want to make sure that they perform backup service frequently and you want to check to see if they require any kind of fee for restoring things that are lost.
Add-on Domains/Databases
Web hosting companies can offer you the option for adding on more domains or databases. For small businesses, you're probably looking for the least complex and most affordable website hosting option possible, meaning you'll only need just one domain. If you're searching for more sites to add to your WordPress than you want to be certain that the website hosting company you choose can support that function. A lot of web hosting services can let you add an unlimited amount of subdomains but some people are looking for more. If you need to add more domains for your business's need than make sure the web hosting service you're interested in offers that feature.
Get WordPress Hosting Today!
With the numerous tools and options for website management, ease of use, and flexibility, it is no wonder so many individuals and companies are switching to WordPress hosting. To take advantage of these opportunities and take your website to the next level, get WordPress today!
Disclosure: We receive commissions from some of the companies we advertise on this page.
Our #1 WordPress Hosting Pick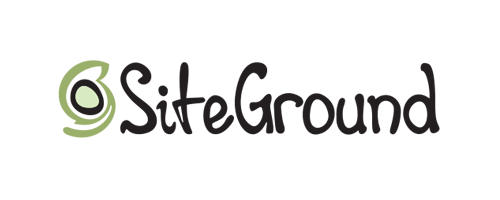 STILL NOT SURE WHO TO CHOOSE?
NEED HELP WITH WORDPRESS HOSTING?
WE CAN GET YOU ALL SETUP AND READY TO EMAIL