Our Pick of the Best Australian Help Desk Software
Help desk software reviews and comparisons from a web agency perspective
Best Help Desk Software for Australia 2019
As a web design agency managing many clients, we have found that using a quality help desk software system to be paramount in the successful management of client support.
These are our top Australian help desk software systems that will help your business run efficiently and keep your customers happy.
| Helpdesk Software Company | Overall Rating | Price/Mth (Cheapest available) | User Satisfaction | Quick Summary | Reviews | Website |
| --- | --- | --- | --- | --- | --- | --- |
| | | FREE 21 DAY TRIAL | 98% | Free plan with unlimited users. A very easy system to setup and use aswell as highly reliable. | Freshdesk Review | |
| | | FREE 14 Day Trial ($14/agent/month) | 96% Satisfaction based on 15291 customer reviews | Fully featured helpdesk solution with free trial. Includes livechat, ticketing, call center and reporting | LiveAgent Review | |
| | | 14 day trial / $16 mth | n/a | LiveChat software allowing your customers to instantly chat to a customer support agent directly on your website - as seen on this site | LiveChat Review | |
| | | 21-day FREE trial. No credit card required. | n/a | IT service desk support software. By the makers of FreshDesk, specialised for IT | Freshservice Review | |
| | | Annual plans from $5 per agent, per month | n/a | Multiple products to choose from including Help Desk, Chat, Knowledgebase, Call Centre | | |
"There are many help desk and support systems on the market today, all with different features and offerings. As a web designer running an agency, it was very important we manage our customers support requests in an efficient and responsive manner. The use of a help desk support system has saved not only time, but provided a level of service our customers appreciate and in turn increased our revenue by spending more time building sites and less time fielding support phonecalls and emails."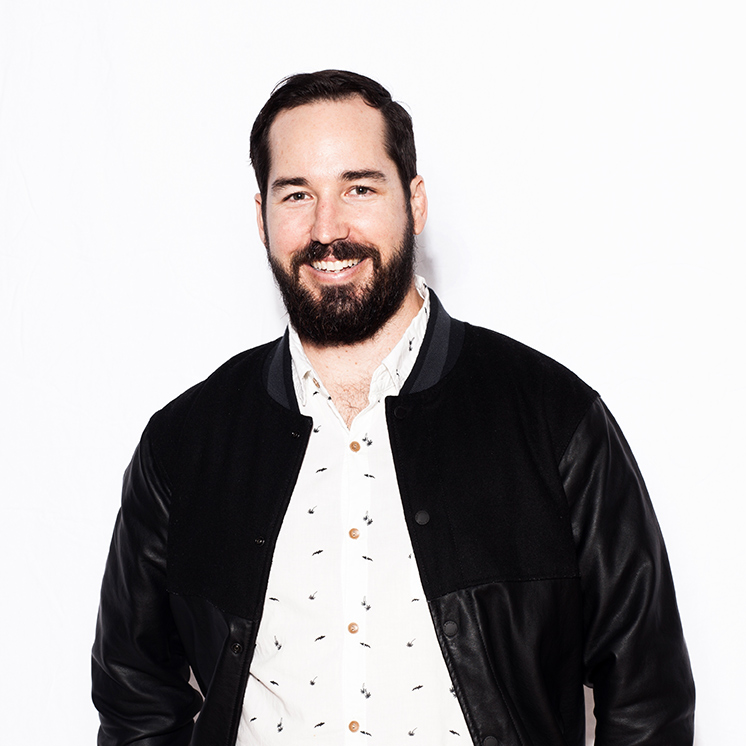 Best Help Desk Comparison: Our Top 4 in detail
OUR NUMBER 1 PICK FOR HELP DESK SOFTWARE
1. Freshdesk Helpdesk Software
Voted #1
Freshdesk is a user friendly, efficient and very reliable award winning helpdesk software. Freshdesk is a cloudbased helpdesk solution with a huge list of quality features and exceptional customer service. The software is suited to companies small and large and is highly scaleable as your business and support team grows.
The core features of Freshdesk include ticketing, email, automations, social integrations, knowledgebase, insights/stats and game mechanics.
Freshdesk has Five (5) different plans to choose so there is definately an option for businesses of all sizes. Freshdesk has a starter plan that is FREE for unlimited agents which includes Email Channel, Knowledgebase, Standard Phone Channel and Basic Social Channel.

2. LiveAgent
Review coming soon


3. LiveChat
Review coming soon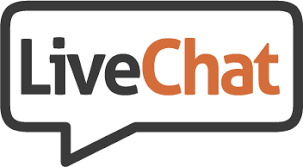 4. FreshService
Review coming soon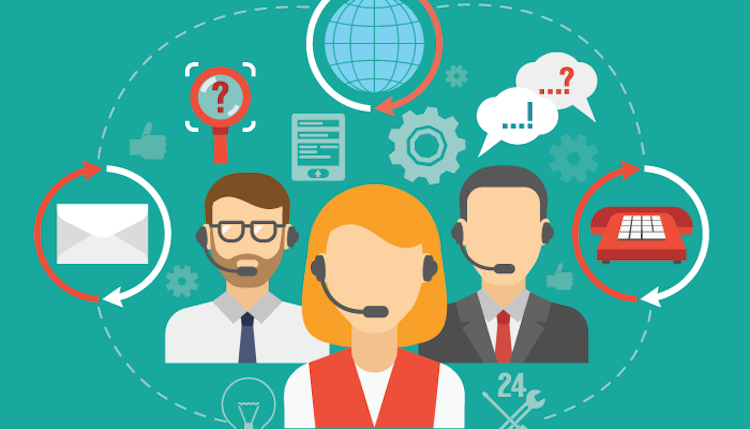 What we look at when reviewing the Best Help Desk Software
There are a number of core elements we look at when doing any review and with Help Desk Software they aren't very different. The core review items such as:
So hopefully our reviews will help you in choosing the best Australian help desk software for your needs.
All About Australian Help Desk Software
The phrase "Help Desk" is a name meant to stand for a company's problem-solving services for their customers. It is designed to answer and solve customer grievances, questions, and concerns. Customers contact your company's help desk to express their problems or questions in the hopes of getting them taken care of. From there, a company employee addresses the problem for the customer's satisfaction. Customers reach the help desk through a number or email provided by the company.
With that said, this high-performing software is here to automate as much of the help desk process as possible. They offer three distinctive services; ticket management, Automation response, and report and optimization. All three of these combined almost make up an entire help desk operation without needing any employees.
Many companies can benefit from help desk software because they speed up processes, require less work for your employees, deliver efficient help to customers, and ultimately create more satisfied customers. This type of software has been adapted all over the country because businesses are seeing the positive effect it has on their company. Your customers are the only reason why your still up and running, so they deserve the best customer support possible.
Features
Help Desk Software's purpose is to automate service management and support for help functions. Most of the typical help desk duties are to help customers with lost login information, product issues, technical difficulties such as the website, and helping employees with software and IT problems of various kinds. This high-grade software is meant to offer a quick and strong functionality for optimizing your help desk process. Each feature provided by the Australia help desk software is beneficial in many ways and they each hold their own set of characteristics.
Ticket Management
Ticket Management simply organizes all the questions and problems that arise from customers and employees. The software pulls each email or phone call from a specified ID and organizes them into a single place in the order of time and type concern. These tickets help your help desk employees answer customers efficiently and log the issues in an orderly fashion. Ticket management also helps your help desk executives listen and even reply to customer comments and feedback on company social media platforms. This feature is exceptionally the most important part of help desk software and is the key momentum behind a successful help desk.
Automation Response
The automation part of help desk software is what allows the help desk operator ensure that customer's questions are redirected to the right department to answer them correctly. The software redirects and alerts your help desk executives of the customer's questions ensuring that not a single question or problem is missed. It even sends alerts when a problem hasn't been taken care of yet, or a ticket is taking too long to be solved. This part of the software is essential to maintain a smooth flow of tickets, so nothing gets left out or looked over.
Reporting and Optimization
The most important part of customer service is the reports and optimization. This process means the software pulls all the important information on the dire aspects of the help desk. This information includes turnaround time, resolution rate, customer satisfaction, and even reports are unsatisfied situations. These are essential metrics to provide managers an in-depth perspective of how things are turning out in the help desk department, and if they are making their customers happy by successfully solving their problems or not.
Help Desk Uses
Help Desk Software can be used for all businesses. The thing about this software is it serves many purposes than just to help customers; it helps your employees and business too. There are so many good things that come out of having an extra "pair of hands" to help, but in this case, there are no hands, just a software, and it can help more efficiently than almost your entire IT employee base. It helps make their jobs easier and helps your company serve your customers better. Whether you are a small locally owned business or a large corporation, help desk software is beneficial to all companies, small or big. Take a look below at just a few of the many uses this software can provide:
Benefits
While the phrase "help desk" naturally sounds like something that is helpful (and it is!), it also offers many benefits not only to customers to your business as well. This software is meant to help everyone, so let's explore what benefits make "help desk" software helpful and beneficial:
Customer Satisfaction
There is no better way to satisfy customers than by having timely and helpful responses and answers to their questions and concerns. They seem to love when a company provides immediate assistance, which is only done having a single support platform rather than three different numbers or emails made for different types of problems and questions. An easy and simple way for customers to contact help will keep them at ease, especially if they are already frustrated with a concern or question.
This high-tech software allows companies to reach out and respond to customers even when the phone lines are busy or the office hours are closed. Unhappy customers usually express their insufficient service, but with help desk software you won't have to worry about that! Happy customers mean a happy and flourishing business.
Saves Time
This is why many companies invest in Help Desk software, because of the amount of time it saves. When this software is up and running, your in-house employees will be free to focus on their profitable endeavors. This also means no one is having to work overtime or working a job they aren't even supposed to be doing, which means happy employees! With the help of Help Desk Software, your employees are able to do what they were hired to do, which leads to increased revenue, which balances the cost of the Help Desk Software, so your all-around benefitting your company. A help desk will add a sufficient amount of free time to your businesses schedule, to get the other important things done.
Quick Problem Resolution
Help Desk Software cuts the time it takes to solve problems without software in half. Your employees and customers who run into IT problems usually go through plenty of unnecessary struggles trying to resolve many of these problems themselves. With this software, it can help customers as well as employees avoid a ton of unnecessary actions and solve the problem more quickly and efficiently. Without it, employees will be taken away from their duties and wastes the businesses time. Help Desk Software will instantly target the root of the problem and provide many helpful ways to fix it.
Tickets Increase Efficiency
By keeping each problem that arises in order, it helps increase the efficiency and productivity of your company. Help Desk Software prioritizes each customer problem in order so employees can see where each ticket fits within the other tickets to know when to provide support. This keeps a well organized, and functional help desk system, so customers are always being responded too correctly and in a timely manner, keeping them happy.
In fact, Help Desk Software can customize the tickets to meet your company's unique needs. For example, the tickets can be customized to departments, buildings, or floor numbers.
Why Do You Need Help Desk Software?
In businesses, the help desk is a special area where a customer can receive help with a problem. In most cases, the help desk is a phone number, an email, or an online chat. For larger companies, the help desk can consist of a much larger group of executives using special software to help track the statuses of all their problems and analyzing them. However, this special software is helpful to any sized business. The help desk software is created to help organize, minimize, and efficiently solve customer problems and questions. Ultimately it is here to help business and make customers more satisfied with the new level of customer care they will receive through this quick response software.
Many could argue that they don't need to spend more money on a software that does what they already are doing with full-time help desk department employees. We hate to tell you that you're wrong if that's what you think. In fact, it's not spending a lot of money—it's saving a lot of money. When you think about the amount of money and time you are investing in a full team of help desk executives daily and weekly, you will be using and spending about half of that with the help of help desk software. You won't need more executives, and you certainly won't need to force your other employees to take over help desk duties. In fact, this software will increase your revenue by making the process move along twice as fast and efficient.
Our #1 Help Desk Software Pick

STILL NOT SURE WHO TO CHOOSE?
NEED HELP WITH YOUR EMAIL MARKETING?
WE CAN GET YOU ALL SETUP AND READY TO EMAIL