Our Pick of The Best WordPress Themes
We put the most popular WordPress Themes to the test
Best Premium WordPress Themes for 2019
As a professional WordPress development and design agency, we are always asked by our clients what the best WordPress Themes are. This is a great question as there are many to choose from.
These are our pick of the top WordPress Themes that will give your website a professional online presence and your WordPress website running smoothly.
WordPress Theme Name
Overall Rating
Price
Page Builder
Mobile Friendly
Quick Summary
Reviews
Website
$60
Yes - Fusion Builder
Yes

Great support
Easy to use builder
Lots of page elements
Lots of page prebuilt page layouts & demos

Avada Review
$59
Yes - Visual Composer
Yes
X Theme Review
$59
Yes
Yes
Enfold Review
$39
Yes - Visual Composer
Yes
The7 Review
"There are a lot of WordPress Themes out there to choose from, so which one is best? As a the owner of a web design company, we are always asked by clients what the best themes are. This got us thinking, and after some research, we have provided a review of available WordPress Themes that we think are the best. As an agency we prefer to build our own custom themes, however, many clients don't have the budget and therefore a purchased WordPress Theme is the next best option."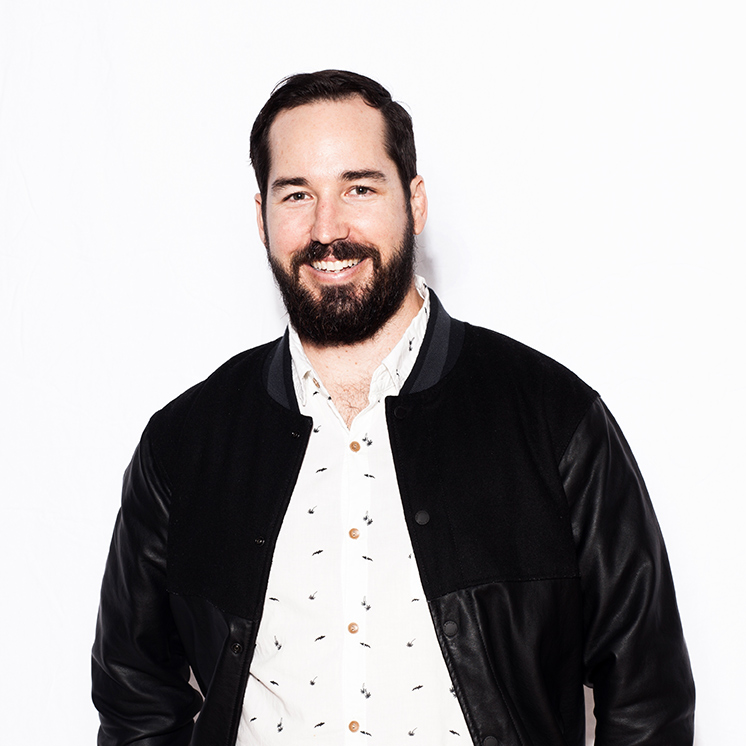 Top WordPress Themes Marketplaces:
These are 3 standout marketplaces to get the best WordPress Themes for your next website project.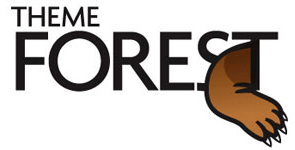 Theme Forest
ThemeForest has a wide range of quality, premium WordPress Themes across many categories. At last check they had 11,613 themes to choose from.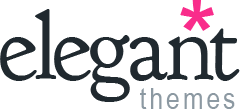 Elegant Themes
87 quality WordPress Themes used by over 500,000 people worldwide both professionals and business owners.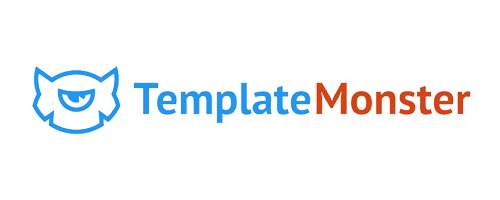 Template Monster
Huge collection of themes including a wide range of WordPress Themes. One of the original theme providers on the internet with over 60,000 products.
Best WordPress Theme Comparison: Our Top 5 in detail
THE NUMBER 1 BEST SELLING WORDPRESS THEME
1. Avada – Responsive Multipurpose Theme
Voted #1 on ThemeForest with over 450,000 in sales!!

Features: 9/10
Ease of use: 9/10
Support: 9/10
Value for money: 9/10
Avada is a standout multipurpose theme and their sales records and reviews prove that. With over 450,000 sales and 5 Star Customer satisfaction rating it is a theme you can put your trust in.
The theme itself has been around for 6 years and is constantly evolving with every new release of WordPress. It has it's own built in builder called Fusion Builder which makes creating your own layouts a breeze with a wide range of page elements to drag and drop. The theme options has over 50 different panels to customise your website to exactly how you want it, with different header and menu styles, sidebars, backgrounds, typography and custom post type which allow you to create Portfolios, Projects, Events and more.
This is a great theme that is perfect for any type of business. There are also many demo layouts to choose from and deploy easily from the admin area. If you are looking to run an online store, Woocommerce is included with dedicated page layouts built into the theme.
Overall, we can see why this theme is the most popular, it simply ticks all the boxes – use a demo or completely configure it to your own liking, the choice is yours.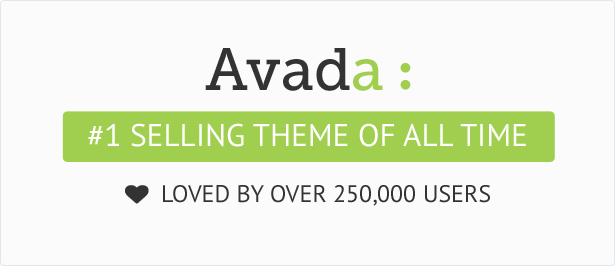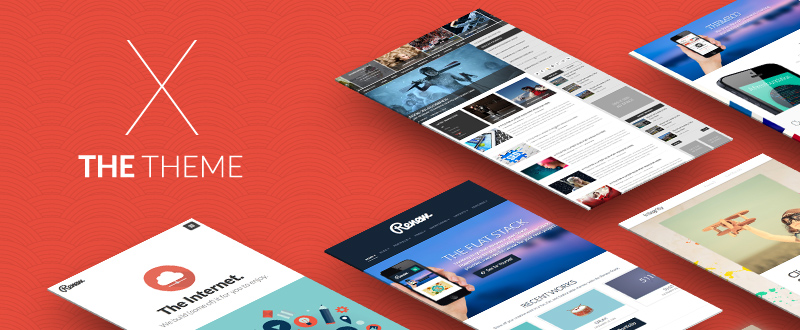 2. X – Multipurpose WordPress Theme
Review coming soon.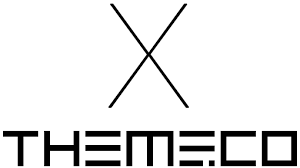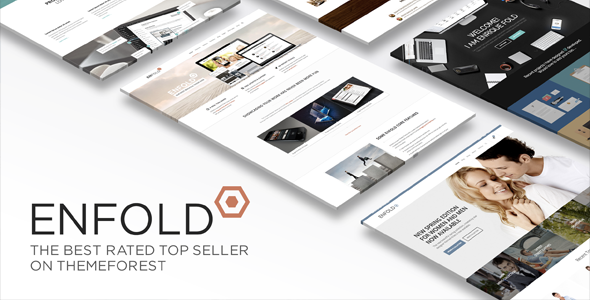 3. Enfold – Responsive Multipurpose WordPress Theme
Review coming soon.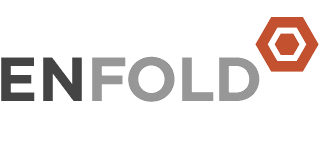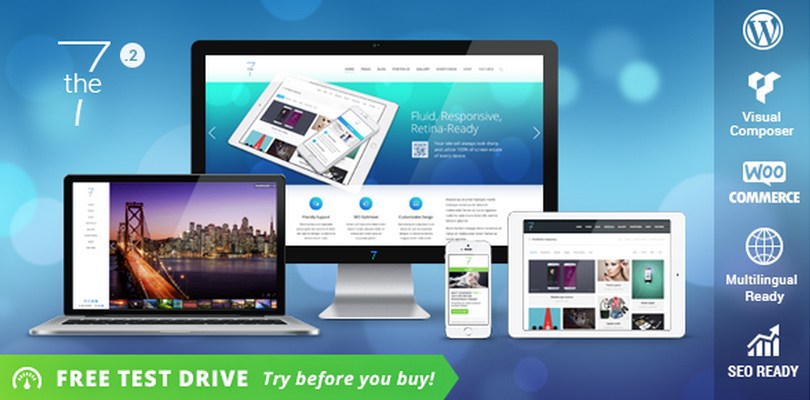 4. The7 – Multipurpose Website Builder
Review coming soon.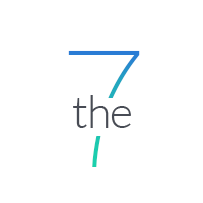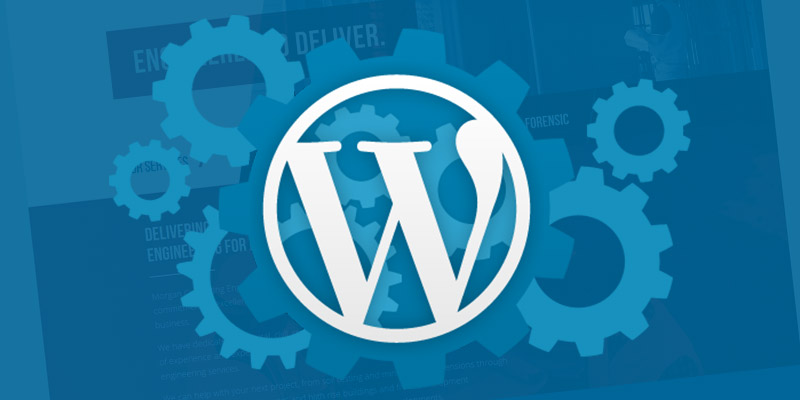 What we look at when reviewing the Best WordPress Themes
When doing any review there are a range of items we look at and with WordPress Themes the same rules apply. The core review items such as:
So hopefully our reviews will help you in choosing the best premium WordPress Theme that best suits your needs.
How to Choose the Best WordPress Theme
If you've already taken your first steps in the web design process through WordPress, you've most likely encountered various options for designing your site known as "themes." Just like when a new website creator learns about what tools are necessary to use when designing their site, it's important to understand what themes are exactly and which theme is going to be best for your specific content.
What Are WordPress Themes?
A theme is basically the design template that displays your site. WordPress thinks of themes as the "skin" to a weblog that shapes the content of the site into a specific design while still allowing the user to control the look and presentation of the site through customization.
The theme transforms the information you load into a site and presents that information in an appealing and organized way.
WordPress themes have a unique layout and appearance, each is intended to suit different types of sites and their users.
Themes help convey your specific brand to customers, clients, and other visitors. Without a theme, your site would be a blank page of written text, pictures, and data. Basically, WordPress themes are what make your site exciting, unique, and professional.
Why Choose A Theme Over a Site Designer?
Themes allow everyone to design websites that are professional and polished without needing to hire a web design professional. Web designers specialize in creating WordPress themes that are easy to customize and organize and aim to make web design accessible to users through their specific theme.
Themes are the easiest and most cost-efficient way to create your own site without hiring a site professional, but each method has its own unique advantages. Let's look at some of the pros and cons of hiring a site designer compared to using your own theme.
Pros
There are advantages to hiring a website designer. Rather than spending the time to learn how to customize a theme, upload and organize your information, and learn about the WordPress design process in general, a designer already knows how all of this works and will simply deliver you the site when it's finished.
This will be especially necessary for those that have difficulty operating a computer. For those that do not own a computer or understand how to use one effectively, you will save time and energy by handing over the web design endeavor to a professional.
Cons
If you predict that setting aside time to learn how to use a WordPress theme and design a site will be difficult, hiring a professional will probably be more advantageous if you can afford the expense. However, those that do not learn how WordPress operates might run into trouble in the future if they need to update their site's information. Contrary to popular belief, personal web designers become long-term investments rather than one-time service providers.
Those that are able to choose a theme and start working with it are choosing the most cost-effective choice, as well as learning a new and helpful skill that might benefit them during future web design projects and revisions.
Where To Find WordPress Themes
Themes are conveniently located on the WordPress website. WordPress provides a Theme Repository, where web designers are able to upload their work. The Repository includes hundreds of choices from web designers and allows users to search for specific themes and compare options before settling on a choice.
The large number of options can be overwhelming, and because the Repository hosts themes provided by WordPress users and not the company itself, it is possible to choose a theme that is poor functioning. However, the uploaded themes do go through a review process to prevent the spread of malware and data loss. A secure way to prevent choosing a faulty theme is to browse through the Featured and Popular tabs, which filter themes with good reviews and recommendation by WordPress staff.
Themes can also be found on other sites that are created to host a wealth of theme choices. ThemeForest is a marketplace that includes over 6,000 WordPress themes that include both specialty themes and highly customizable options.
Both The Repository and ThemeForest are trusted sites for theme browsing and downloading. If you find a theme on a different site that you're interested in, research the site and ensure that this is a trustworthy host. Otherwise, both WordPress and ThemeForest are guaranteed to offer a quality theme from their vast selection.
How Much Do Themes Cost?
This entirely depends on each theme. Many WordPress themes are free, which are still professional and suitable for all users. However, most of these themes are standard and generic. Because they are free, most people choose these themes and therefore they're very recognizable. Depending on the function of your site – for example, if you want to have a personal blog or website with limited information – a free site will be the most convenient for you since you most likely won't need a complicated and signature layout.
However, if you're a business owner and are planning to use your site as a host for your brand and expect heavy web traffic, it would benefit you to purchase a paid theme that will make your site professional and distinct.
WordPress designates these themes as Commercially Supported GPL Themes, are available from trusted third-party web designers with additional features that are intended to benefit businesses. These GPL themes range in price, but through WordPress modest users can still purchase a lower costing theme and receive the perks of a highly customizable layout and slick design.
WordPress makes it easy to browse through both paid and commercial themes through filters on their Theme Directory, but for first-time users, it can be difficult to determine whether a free site is enough to satisfy your site needs or if a GPL Theme is necessary.
What Makes A Quality WordPress Theme? A Buyer's Guide
Regardless of its cost, your theme should be customizable, efficient, clean and versatile. This will not only make it easier for you to create but also will be more appealing to visitors. Here are some specific qualities to look out for when researching an ideal theme for your website.
Simple Layout
The theme's layout is one of the most important qualities of a theme because it will determine how well both you and your visitors can navigate through the site. Many WordPress themes exist with complicated structures and additional features that may not be necessary for your site's purposes. When researching on a database, browse through pictures of a theme you're interested in so you get a sense of what the layout will provide you with ahead of time.
Sometimes certain users will choose a theme that is designed for a specific type of website, such as a blog or online magazine. Ensure that the theme you're using will suit the content you'll be featuring. Otherwise, choose a multipurpose theme that can be customized and doesn't limit your site to one look.
Media Friendly
If you are featuring high-resolution images, videos, or graphics on your site to attract viewers or show off your skillset, it's important that your theme supports high definition content. Choose a theme that prides itself on being media friendly and includes space in its layout for images and video.
Mobile Compatible
Because many people browse the net on their phones, it's important that your theme allows you to customize your layout for mobile compatibility. This might mean creating a separate design for mobile specifically, but it will be worth the additional effort because otherwise many viewers might not be able to read your information.
Supports Plugins
Many WordPress themes will include helpful widgets that allow a user to upload a variety of content including links, logos, downloads, graphs, tables, etc. It can be extremely helpful to choose a site that permits you to upload additional content to your pages so users can access all of the information you would like to provide.
Make Your Own Theme
Although WordPress offers hundreds of great themes that are easy to customize and adapt to your liking, it is also possible to create your own completely from scratch. This is a great idea for anyone that is already interested in learning more complicated web design. To create your own theme, it does require you to learn the basics of web development, which includes understanding HTML, CSS, PHP, and JavaScript.
You'll also need to know how to work with a web server and database, so you can learn how information is transferred through a server such as WordPress that is ultimately displayed on-screen to users. It's definitely more complicated than customizing a theme through WordPress, but learning these skills will ultimately allow you to fully take control of your site's features without hiring a professional designer. WordPress provides helpful links on their site to make learning more accessible.
Summary
Because of the number of themes WordPress offers to site users, there's really no need to navigate away from their site to try to find a better theme tailored to your specific needs. If you are struggling to find the right theme for you, consider making your own using WordPress' helpful tutorials and tools.
A word of caution: the chance of finding a free site with paid features is slim and dangerous. It's possible to download a theme from a suspicious site with potential malware or other technical problems, and the one you choose might not even be WordPress compatible. Instead, trust WordPress' several themes that host a range of features to help you make the best site possible. Whether you run a blog, business, or a place to display a portfolio, a WordPress theme is waiting for you.
Our #1 WordPress Theme Pick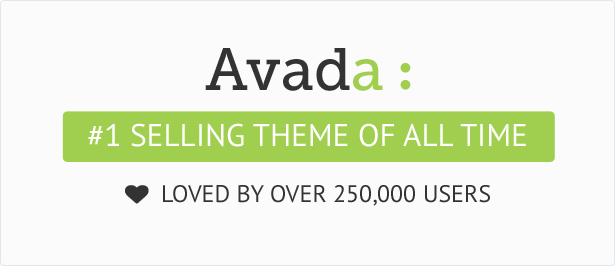 STILL NOT SURE WHO TO CHOOSE?
NEED HELP WITH INSTALLING A WORDPRESS THEME?
WE CAN GET YOU ALL SETUP AND READY TO GO