Our Pick of the Best Email Marketing Software for Australia
Email marketing software reviews and comparisons from a web agency perspective
Best Email Marketing Platforms for Australia 2019
As a professional web development and design agency, we have many clients that come to us asking what is the best email marketing software or system to use. This is a great question as there are many to choose from.
These are our pick of the top email marketing software systems for Australia that will help your business run effective and successful email marketing campaigns.
"There are a lot of email marketing systems on the market today, all with different features and offerings. As a the owner of digital agency, we are always asked what platform we recommend to our clients. The tricky thing is, it all depends on the clients needs and also their future requirements. Small businesses can get away with any of the systems that offer a FREE plan, however, if you plan on growing then it's best to look for a system that wont cost you a fortune"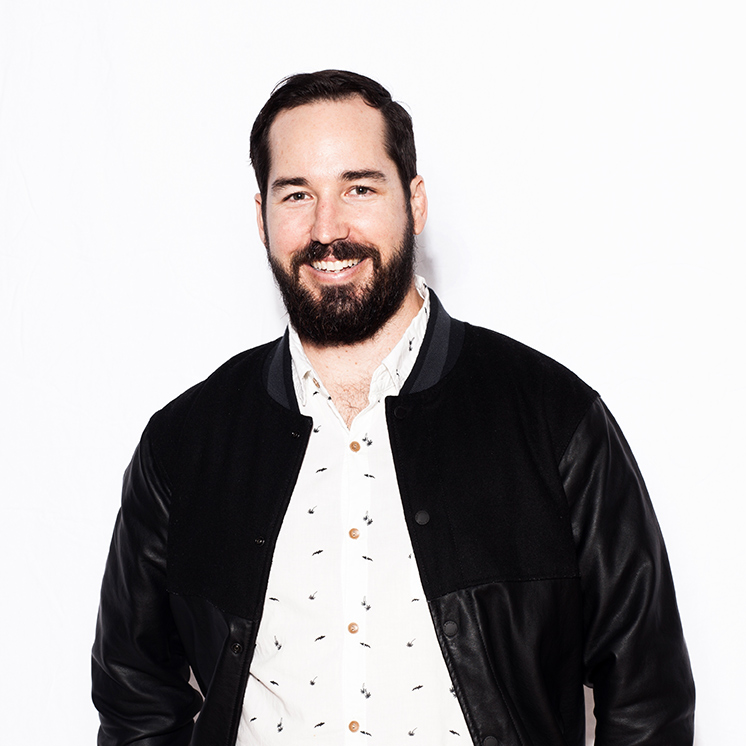 Best Email Marketing Platforms:
Our Top 4 in detail
OUR NUMBER 1 PICK FOR EMAIL MARKETING SOFTWARE
Voted #1 – Free Signup, No Credit Card Required

SendinBlue is one email marketing software that you may not have even heard about. It has been around for quite sometime and has a good reputation in the industry. Whilst they have many of the standard features found with the majority of email marketing software available, they do lack in a few areas including the variety of ready made templates and support for additional features like surveys and polls, A/B split testing and rss feed integrations. They do however include SMS Messages and the ability to send transactional emails.
Overall worth a look as they do have a free account which is always a good way to test a platform out (no credit card required)
For more info check out the Sendinblue website or read our Sendinblue review here

GetResponse is a simple yet powerful email marketing software that includes simple drag-and-drop creation of autoresponders, signup forms, emails, and landing pages. Their claim to fame is 99% email deliverability, higher response rates and overall more results.
The core features of GetResponse include drag and drop editor, autoresponders, advanced analytics, a/b split testing, scalable workflows based on customer journeys and much more.
Being the first service to provice a complete Webinar Marketing Solution is definately a great feature to generate new leads and please existing customers.
GetResponse has a range of pricing options, with discounts for yearly memberships. There is a FREE 1 month signup period to test the system out.
For more info check out the GetResponse website

Aweber are one of the original email marketing platforms founded back in 1998, so you know they arent going anywhere. Currently providing services to over 100,000 small businesses, their product must be good. They boast a library of over 700 mobile responsive email templates, with an easy to use drag and drop editor.
One feature that stood out for me was the simple automation setup. You basically have 2 rules, SEND EMAIL and WAIT that can be dragged into position to create your own specialised email sales funnel, educational courses or lead nurturing campaigns.
As standard these days there are a full range of API solutions and form integration options, along with email tracking and deliverability reports.
They also have a handy app for Android and iphone which will allow you to have all your email marketing stats and reports at your fingertips. And best of all they are available 7 days a week via phone, email and also my favorite – livechat.
If you want to find out more about Aweber and their services visit the website.

ActiveCampaign is more than just an email marketing software. It is an integrated marketing and CRM solution that specialises in email delivery targeted towards small to medium sized businesses. It is simple and easy to use with a great contacts import function. It has a lot of Zapier connections which can come in handy if you are connecting to other software. The automation features are easy to use with a drag and drop interface. Overall it's a good software with great ease of use.
Unfortunately their API is very limited and reporting really misses the mark. There have been issues with downtime which can really effect a business.
If you want to find out more about Active Campaign and their services visit the website.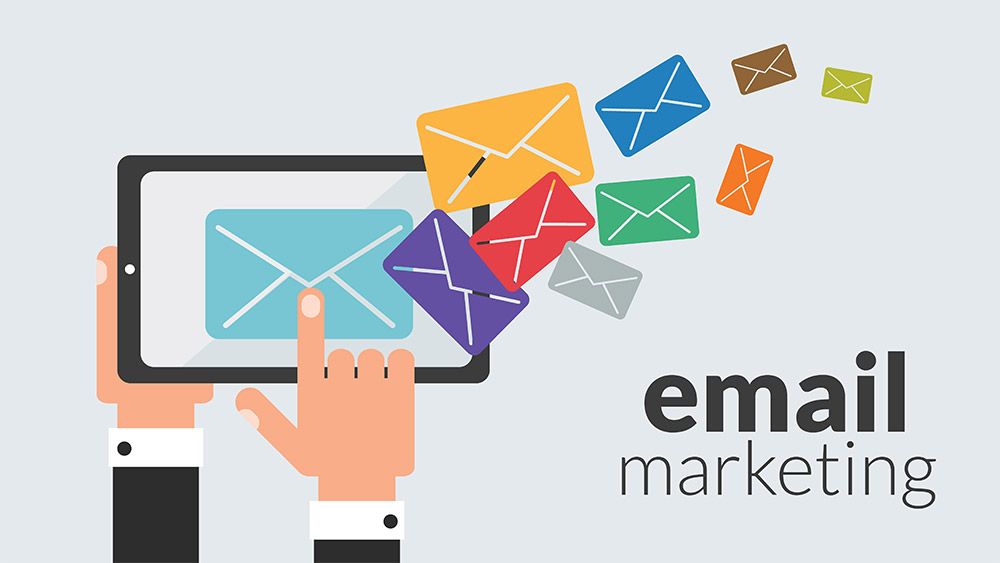 What we look at when reviewing the Best Email Marketing Platforms & Software
When doing any review there are a range of items we look at and with Email Marketing Software the same rules apply. The core review items such as:
So hopefully our reviews will help you in choosing the best Australian email marketing software that best suits your needs.
A Guide to Email Marketing Like the Pros
Major companies utilize email marketing, and there's a reason why: it converts readers into buyers and customers into community. Gone are the days of marketing emails solely driven by spam. Nowadays, emails are a platform for a more nuanced and sophisticated marketing strategy.
There is a plethora of choices in email marketing software that streamlines and automates delivery. But when it comes to marketing that hooks readers, you're the one with the power to reel them in. To take your email marketing to the next level, check out the guide to find out the do's, don'ts, and tricks of the business.
Get on the Invite List
The first item on the list is to get on the invite list. It's never a good idea to spam customers because that is a surefire way to turn them off. Instead, get customers to invite your emails to their inboxes. Getting customers to opt to receive your emails increases deliverability and engagement.
There are a few ways to get customers on the mailing list, and the effectiveness of these methods depends on the product and the pitch. Some companies prefer to offer a free giveaway, while others might offer to keep the customer updated with newsletters or announcements of new products. E-commerce retailers might have subscription services added on or offered with product purchases. Websites are a good platform for customers to click and subscribe via subscription buttons or links. Incorporating a subscribe form into your website design so it is both appealing and enticing will increase your signup rates
CTA: The Perfect Pitch
The pitch is the other crucial component for getting customers on the mailing list. But it might surprise some readers to consider that the perfect pitch isn't really about marketing, at least not in any obvious way. Readers see plenty of sales-driven pitches and calls-to-action (CTAs) encouraging them to buy now or like and share. This type of generic copy is easy for readers to ignore. Instead the perfect pitch is about honest and direct copy that does the marketing for you.
A clear-cut CTA is the best solution for effective marketing. Being upfront in what your emails will deliver increases the chances that customers will become regular readers who open the messages and follow through from inbox to purchase.
Ideally, the CTA should go hand-in-hand with the product. CTAs can come in many forms:
Don't Get Waitlisted, Get Whitelisted
To prevent emails from waiting around in junk or spam folders, get customers to whitelist your email address.
Getting on the whitelist is the email equivalent of being entered into someone's little black book. The whitelist means your email is in the recipient's address list, ensuring your messages won't end up in a spam folder.
The most effective ways to get whitelisted are with the initial and follow-up emails. In the initial email response to the customer's subscription, add a note near the top of the email that encourages readers to add your email address. Placement is key to putting the message right in front of the reader's eyes. Other simple tricks like using a different color, boldface, underlining, or font can make the message pop even more. The first email should have a similar message in case readers missed it the first time.
Timing Is Everything
Time is of the essence, or so the saying goes, and for email marketing that adage holds true. Timing is key to effective marketing on many levels.
Primarily, the frequency with which emails get sent can affect subscribers. If the service is a daily news update, then daily deliveries are appropriate. But hourly message deliveries? Subscribers might not be so pleased. Think about the product and the content of the message and combine that with an understanding of the audience to know how often to send emails.
Timing is also about the time of day and the day of the week to send emails. The time of day depends on the product or service being promoted, but it's safe to say that 3AM deliveries probably are not going to gain reader engagement. On the other hand, 9AM deliveries will draw reader interest.
The day of the week can also affect engagement. Generally speaking, Saturday and Sunday tend to have the lowest engagement rates. Monday through Friday are steady across the board, although Thursdays seem to be the optimal delivery date. So, if you offer a weekly mail delivery, Thursdays look pretty good.
TOP: Targeted, Organized and Productive
To create a comprehensive email marketing campaign, mailing lists need to be TOP: targeted, organized, and productive. By striving for these qualities, you can enhance the impact of your emails. The key here is segmentation.
Segmentation is dividing the email list into focal groups. This is helpful both for subscribers and marketing strategists. Subscribers can get only the mail they want to receive and not have to hassle with reading long messages to get what they're seeking. For marketers, segmentation improves deliverability and allows them to monitor which messages get the best engagement.
Some ways to segment the subscriber lists include:
Stay on Top of the Stats
Once you've established a mailing list, you're in for the long haul, and the process of tracking and maintaining customer engagement begins. Effective marketing isn't only about getting your voice and message heard—it's about getting customers to respond.
Customer engagement largely depends on having high deliverability. Deliverability is a measure of the effectiveness of your emails. It includes getting the message into inboxes, open rates, click-through rates (CTRs), and unsubscribes. These stats will help monitor the success of your marketing.
Getting the message into the inbox is the first step, but just because it's there doesn't mean the customer will open and read what's inside. Fortunately, there are email marketing tools to measure deliverability. Meet the marketer's friendly little helper: analytics.
Email service providers and marketing platforms provide analytics of how often your message was opened, read, and clicked through. Navigating the stats is necessary follow-through for the marketing techniques, and knowing how to read the stats lets you know how to fine-tune your emails.
Aim for Great Open Rates
The open rate measures how often customers open your messages. A low open rate might indicate that readers are just deleting the message as soon as it appears in the inbox. The reader signed up to the mailing list for a reason, but it could be that upon reading the first two or three messages, the reader decided the messages were not relevant or worth reading. Make sure the messages contain substance and deliver on the promises made to the readers when they first signed up.
Higher CTRs Signals Superior Copy
CTRs measure if the customer is actually read and clicked through the email. High CTRs mean customers are happy to be on the mailing list and intrigued by the messages you're sending.
Low CTRs are a sign of poor copy. The point of email marketing is to deliver a message to the customer and get them to engage with your company through various means. But if the copy is vague or lacks a clear purpose, then it may as well be junk mail.
Unhappy Readers Equals Unsubscribes
Monitoring the unsubscribe rates and comparing it to opt-in rates helps identify weaknesses in your marketing campaign. If readers unsubscribe after a specific type of email, then that email needs to be reworked. When readers unsubscribe not long after joining the mailing list, it could indicate that they are unsatisfied with the content. Perhaps the content is not delivering what customers were expecting, in which case you'll want to look at whether the copy delivers what was promised in the original CTA.
Free vs Paid Email Marketing
Depending on the level of email marketing you're trying to achieve, you can opt for free or paid email marketing systems. There are advantages and disadvantages to both.
With free marketing, the main benefit is obviously that it's free. Free doesn't have to mean low-quality, and there are systems out there that offer good packages at no cost to you. The free systems come with some basic design options for newsletters, channels to link to social media networks, and measures of the basic analytics.
On the downside, the free systems might have caps on subscriber amounts, so if you anticipate that the readership levels will be high, then the free systems offer limited options.
Pros of free marketing:
The paid email marketing systems are more customizable to your company's needs. Benefits can include higher delivery load for emails sent per month, hundreds of choices for design templates, additional customization features, multiple segmentation options, and increased volume for subscriber lists.
The negatives to paid systems can be the cost. Plus, with so many options, it can be overwhelming to launch a marketing campaign. Fortunately, in terms of cost, many of the paid marketing systems offer different price plans depending on the volume of your emails and subscriber mailing lists.
Disclosure: We receive commissions from some of the companies listed on this page.
Our #1 Email Marketing Software Pick

STILL NOT SURE WHO TO CHOOSE?
NEED HELP WITH YOUR EMAIL MARKETING?
WE CAN GET YOU ALL SETUP AND READY TO EMAIL