How to Increase Online Marketing Exposure
Online marketing has evolved into a major component of companies of all sizes.
The majority of businesses today whether online based or not have a dedicated online marketing strategy.
The most successful businesses, whether small start-ups or corporations schedule a planning session or at least a get together to check in on how effective their online marketing and web design is and what can or should be changed to make it better. When done correctly, online marketing can garner amazing results for your business.
When adjusting or building your online marketing and web design strategies, consider the following:
#1 Think beyond the blog
Assuming that a blog by itself will satisfy for online marketing exposure is just silly. There are numerous other forms of content to help your brand. Things like eBooks, webinars, vlogs, podcasts, and infographics are all things that are easier to share and get a conversation going about your business or brand and will help tremendously with your online marketing exposure.
In today's online world, video and quick things to click are much easier to share and engage potential customers with. Engagement is huge when it comes to successful online marketing. In addition to creating different types of exposure, keep in mind your target audience. What do they use most for gathering information about content? This will help you prioritize your exposure channels.
Furthermore, the very web design you use should also play a major role in your online strategy. A hard to use and unappealing website will guarantee the loss of potential paying customers.
2. Don't fear to give away information for free
When creating a successful online presence, you are the expert in your business. This means you know all about whatever service or product you are selling, and why it is best for your customers. Sharing insights and tips to help build up trust in your online presence will go far when coupled with online marketing efforts. Customers are far likely to be more receptive to marketing from a business they know and trust. Utilising email marketing software is a great way to get your content out to your customer base.
3. Look at the type of online marketing you are providing
What is your audience? Are you a business to consumer kind of brand, or a business to business service provider? Whether you sell products or services will determine what kind of online marketing you need to work for, because consumer-business relationships can be bolstered by a story that is compelling, but a business to business relationship will require data-oriented online marketing. Along with this is identifying the top performance indicators for your brand and industry to help you measure if you are succeeding in your online digital marketing exposure, or if you need to adjust your strategy. Some indicators could be visits to your website, the number of downloads you're receiving, or the number of shares via the numerous social media platforms available. If you're going to be serious about successful online marketing exposure, you need to measure how well you're doing.
By building a solid foundation for your online marketing exposure, and being willing to adjust it when necessary, you can observe your success skyrocket. Online marketing exposure is imperative so that people, who mainly use the internet to find most anything these days, can find and know of your business and products.
Our Brisbane marketing team can assist with a variety of online & digital marketing services. Feel free to contact us at any time.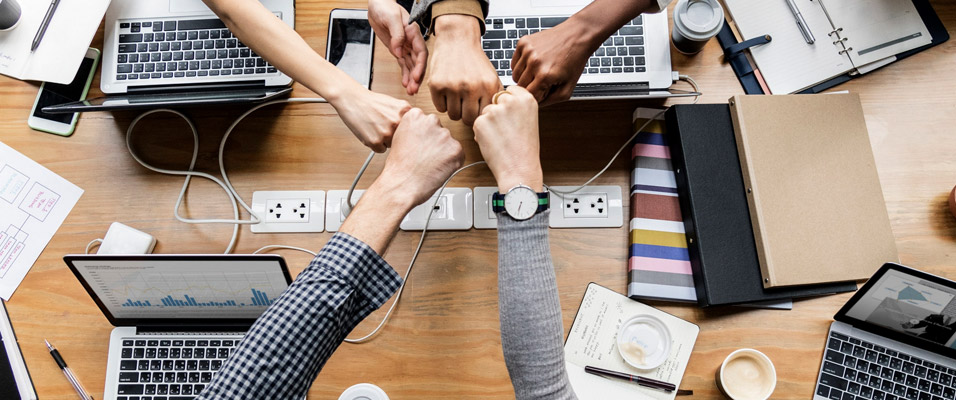 Why isn't anyone coming to my website?
So you've published a website to promote your business – only nobody has visited. Your site might look beautiful, but it's not worth much if nobody sees it. So what are the reasons your site might not be getting much traffic? It's hard to know the reason if you're new to building and promoting websites.
As a web design company in Brisbane, we get asked this question alot, so let's take a look at ways
1. Google doesn't know about it
Google, for all it's wonders, isn't omnipotent. It doesn't know the instant a new website appears online. Google finds new websites by 'crawling' the web – basically, Google sends out bots that follow link after link after link, mapping out the web via the interconnected threads that tie them together. If your website is brand new, that means nobody has linked to it yet – and Google has no threads to follow to run across your website.
Eventually, Google will find your site, but you will probably want to speed up the process. You can do this using Google Search Console.
Google Search Console is a tool that Google offers to help you see how Google sees your website. When you sign up, you can submit a site map of your website – so Google knows where to look for your site's content.
2. Your content is poorly optimised
One of the main ways people will come to your site is through a Google search. But if the terminology on your site isn't related to what your potential customers are searching for, you'll lose out.
It's tempting to use a minimalistic approach to sell your product, with beautiful photos and simple language – but consider the person who would ideally find your website by searching for a phrase like 'custom tailoring South Brisbane.' Make sure there is written content on your site that corresponds to the terms the average person might use to find it. Put yourself in the mind of your customer – what would you type into the Google search box, if you were looking for your product or service?
Optimising your written content is called on-page SEO and there are many nuanced things you should keep in ind when you are writing your text. If you are a WordPress user, try installing the plugin Yoast SEO – it will give you real time advice on optimising your on-page SEO.
3. You haven't done any marketing
Marketing doesn't just mean putting up a billboard or buying a TV spot. Consider who your target audience is and look into digital media marketing options – for example, Facebook will let you push ads to people in targeted demographic groups.
When you launch a brand new site, it doesn't have a big chance of ranking high in Google until it has received more links and views – a little bit of promotion can start driving up interaction with your site, which will help to drive it up the search rankings. Consider your existing social media channels – Twitter, Facebook, Linkedin – and start driving your viewers to your site by linking to your latest blog posts and sharing your best content. Email marketing is another great way to drive traffic to your website. If you have a list of emails you can utilise many of the free email marketing software platforms available online to send our an email campaign promoting your website.
Depending on the type of product you have a bit of fanfare can be absolutely suitable – is your new website going up to complement the new store you just opened?
These are just a couple quick suggestions for reasons your site might not be getting much attention. Things can get trickier – particularly if you have competitors that already dominate in the mindshare of your potential clients, or competitors who have expert SEO. But use these as jumping off points and you'll start finding new and better ways to get your site in front of the eyes of your potential customers.
Why Choose a Professional Web Design Company?
Your website is not just an online presence of your business or organisation. It is one of the fundamental business drivers nowadays. No business can achieve business sustainability without an attractive, efficient and effective website. A professional web design company understands the fundamentals of a powerful website that can achieve the desired business goals.
There are many good reasons to choose a professional web design company for your dream website; but some of the most important ones are discussed here.
1. Experience in Multiple Web Design projects
A good web development company is characterized by its long experience of working on numerous web designs prevailing in the marketplace. A professional company keeps itself updated with the current trends and market drivers. As we know, the technology is progressing very fast; so a single person cannot run with the pace of changing technologies. A team of professional expertise can catch up with the speed of the modern progresses in the web technologies.
Thus, a professional web design company can provide you with the best web solution that you deserve to have for your business.
2. Qualified Web Developers
A good web company owns a strong team of highly qualified web developers who have expertise in multiple technical fields. Their combined efforts can create not only a professional website, but also effective website to achieve the desired business objectives. The qualified engineers have a clear understanding of your problems and business objectives to convert them into the desirable solutions. The web designing is a very delicate matter, if you view in professional perspective, which the experts only can understand more effectively, and suggest the suitable solutions.
3. State of the Art Development Methodology
The web development has become a highly delicate and professional job nowadays, despite the fact that you use different CMS platforms. Many industry standards and software development platforms have been introduced in the marketplace. A professional company can develop you a website in accordance with the industry standards and recommendations from the standard organizations in a state of the art development environment. Different software development methodologies are employed by the companies, such as Agile, DevOps and others for an enterprise level web development.
So, it is not possible for a single developer to create high quality website that a professional web company can by using state of the art methodologies.
4. Technical Support
Technical support is one of the most fundamental points that make the professional companies stand apart from the single-engineer web development. The technologies and web trends are changing on a regular basis, you need technical support from the company to provide you with the backup services, patching services, revamping and other services. Normally, a professional company has a dedicated support team that provides technical assistance as well as coordination required to carry out the desired supportive activities.
So, this is a major part of website operation and maintenance, and only professional companies can provide you the help at the time when you need it.
5. Price
Last but not the least!
Price is one of the most important things for all types of entrepreneurs, especially for the small and medium sized business, it is more critical part. The price for a website may vary from company to company and from requirement to requirement; so you need to write down your objectives and business goals properly before you talk about the price with the web development companies. A small business website can cost you up to $700. Similarly, a good eCommerce website may cost you more than $30000.
The professional web design companies offer competitive prices that can create you a great value. You should not get trapped in the small price offered by an individual developer because it will fail to provide you the business value that you are looking for.
For your next project, consider using m2media – Quality Web Design Brisbane – Contact us today for a quote