The Impact of Good Web Design Techniques
There's more to a website's success than content. Its web design has to be compelling and provide users with the best experience.
Its functionality has to be user-friendly above all else. While different people prefer different styles, you have to follow universal rules when deciding how to present your website.
Keep Your Homepage Free of Clutter
Users rarely read every word that you have on your website, especially if it's on the homepage. They usually scan the pages of your website, looking for certain keywords. With this in mind, it's best that you appeal to their eyes than your ideal word count. Potential clients shouldn't have much to read or click on. They should have less to look at so that they can process what your website is about. Of course, call to action and some text is necessary, but you want to be thoughtful about it.
Design With Visual Hierarchy in Mind
When designing a website it should be set up in a clear manner. When a web user clicks on your site, they form their first impression within seconds. It's your job to make sure that impression is a good one and that they don't click away. You want it to pull potential clients in and present exactly what your brand is about.
When you establish a hierarchy for how you want to present the information on your site, you're able to clearly present what you want. From there, you can apply contrast, color, spacing, and size to really draw in attention.
Create Easy to Read Website Content
You want your site to be easy to read so that users can efficiently scan your website and take in what it says with little effort. To achieve maximum readability, you want to follow three simple steps.
The first step is to ensure that your text and the background of your website contrast. This means that the colors you've selected don't clash with each other. While you may enjoy different shades of yellow, it would be very hard to read if you combined these colors on your website.
The second step is to make your font big enough. In the early days of the internet, font sizes were small. These font sizes get even smaller as the size of monitors gets even bigger. The size of the font used to be 12pt, but 16pt is a good standard for the web. It all, of course, depends on which font you choose.
The third step is choosing the right font. While font that looks like cursive and handwriting seem cool, they're harsh on the eyes of your online visitors. The best fonts for your website come from the Serif font family. Times New Roman is the most well-known and used font from the Serif family. Sans Serif fonts can also work for your website.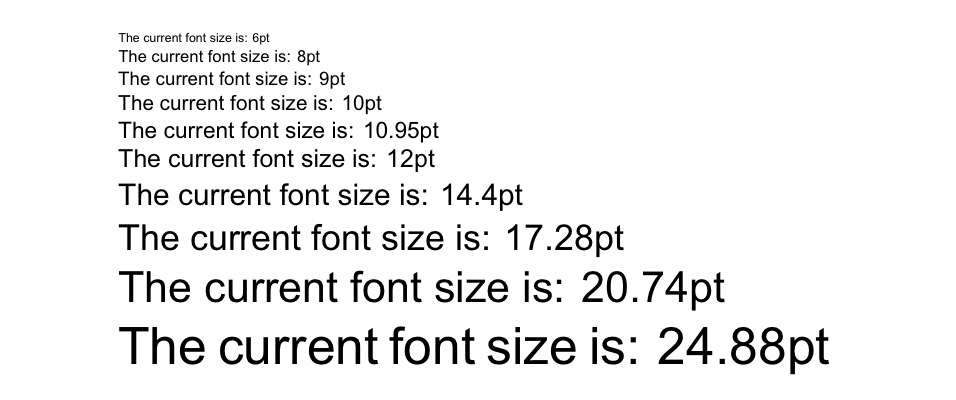 Ensure Your Site Is Easy to Navigate
You may be tempted to break the mold in terms of your web design. Doing this can be good in some aspects, but not when you're dealing with navigation. A site that has solid navigation will be ranked better in search engine results. More importantly, you don't want to send potential clients on a wild goose chase while they're trying to find out what you offer.
A few methods to ensure that your web design is easy to navigate include a few tricks. First, you want to ensure your homepage is linked to your logo. Your menu should be located at the top of your website. If your website is one that you have to scroll through then have navigation somewhere on the side. Lastly, you want to ensure that you have a strong footer that has other important links.
The Bottom Line
Web design is essential in making sure that your brand succeeds. While it's easy to run away with your creativity, you want to make the best choices for your website. Above everything else, your website should attract new customers and entice them to try out your product or service.
How to Increase Online Marketing Exposure
Online marketing has evolved into a major component of companies of all sizes.
The majority of businesses today whether online based or not have a dedicated online marketing strategy.
The most successful businesses, whether small start-ups or corporations schedule a planning session or at least a get together to check in on how effective their online marketing and web design is and what can or should be changed to make it better. When done correctly, online marketing can garner amazing results for your business.
When adjusting or building your online marketing and web design strategies, consider the following:
#1 Think beyond the blog
Assuming that a blog by itself will satisfy for online marketing exposure is just silly. There are numerous other forms of content to help your brand. Things like eBooks, webinars, vlogs, podcasts, and infographics are all things that are easier to share and get a conversation going about your business or brand and will help tremendously with your online marketing exposure.
In today's online world, video and quick things to click are much easier to share and engage potential customers with. Engagement is huge when it comes to successful online marketing. In addition to creating different types of exposure, keep in mind your target audience. What do they use most for gathering information about content? This will help you prioritize your exposure channels.
Furthermore, the very web design you use should also play a major role in your online strategy. A hard to use and unappealing website will guarantee the loss of potential paying customers.
2. Don't fear to give away information for free
When creating a successful online presence, you are the expert in your business. This means you know all about whatever service or product you are selling, and why it is best for your customers. Sharing insights and tips to help build up trust in your online presence will go far when coupled with online marketing efforts. Customers are far likely to be more receptive to marketing from a business they know and trust. Utilising email marketing software is a great way to get your content out to your customer base.
3. Look at the type of online marketing you are providing
What is your audience? Are you a business to consumer kind of brand, or a business to business service provider? Whether you sell products or services will determine what kind of online marketing you need to work for, because consumer-business relationships can be bolstered by a story that is compelling, but a business to business relationship will require data-oriented online marketing. Along with this is identifying the top performance indicators for your brand and industry to help you measure if you are succeeding in your online digital marketing exposure, or if you need to adjust your strategy. Some indicators could be visits to your website, the number of downloads you're receiving, or the number of shares via the numerous social media platforms available. If you're going to be serious about successful online marketing exposure, you need to measure how well you're doing.
By building a solid foundation for your online marketing exposure, and being willing to adjust it when necessary, you can observe your success skyrocket. Online marketing exposure is imperative so that people, who mainly use the internet to find most anything these days, can find and know of your business and products.
Our Brisbane marketing team can assist with a variety of online & digital marketing services. Feel free to contact us at any time.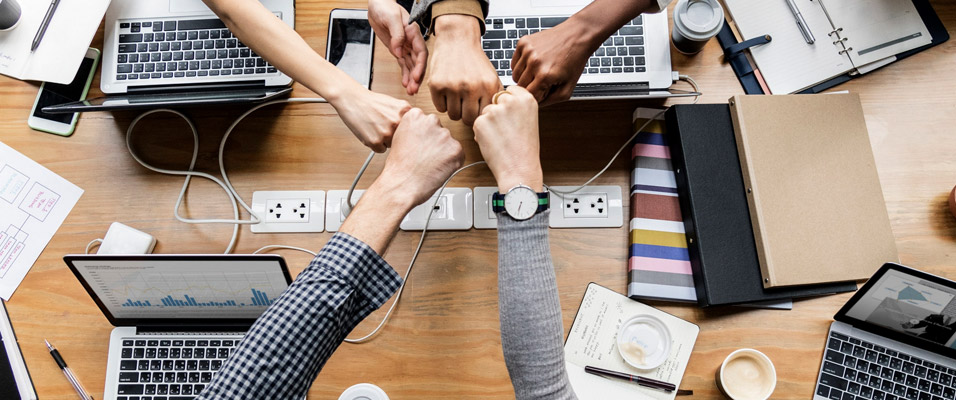 Getting started with Affiliate Marketing and your WordPress website
WordPress is after many years one of the most popular platform for designing and developing websites. It has shown itself worthy especially when it comes down to developing affiliate blogs. If you want to reliably earn money online, affiliate marketing is the best way for that. It is a proficient method for bringing revenue into the bloggers' wallets.
However, making an original, converting product is a challenging and difficult process, and on the other hand, it is much easier and more profitable to sell a product instead of making it. This article brings together the basic guide to Affiliate marketing and WordPress in order to make a great website that will sell products from various niches.
The Pros of Affiliate Marketing
Affiliate marketing site takes the time to start blooming and generating revenues. But, once it starts it will be your main source of income and while it will not only generate traffic but also improve your site's SEO. Good quality and a great command of technical SEO generate great quality leads and make your brand, your product (in case you have one) reach out. The great influence of your brand supports the selling of other products that are not part of your affiliate program.
The more popular your program becomes around the affiliates the more marketing costs will turn into the costs of managing your affiliate program. With a steady and smoothly running program, there will be a lot of marketers that are reaching out towards you, and most likely they will commit to promoting your product and/or brand.
The Cons of Affiliate Marketing
Like you've seen in the subheading above, affiliate marketing with all of these advantages should give you all the reasons to start your affiliate site today but, this is not any near an easy task. While nearly WordPress user might think that this is a great choice for him or her, there still are things that you should be cautious about.
Starting and designing a WordPress site is genuinely easy, even running it is somewhat easy. But what is the key to making it successful? Not every WordPress site is successful from simple reason because it needs some technical knowledge after all. You will feel that you started very swiftly and painlessly but after a while, you're going to figure out that there's a long road to take before the site becomes successful. You can't start earning in a day, at the start no affiliate site will gather you enough money for the living or even a decent stack of money. Without the benefits listed above, this indeed looks like a spooky decision.
Yes, Affiliate Sites are great, and they offer a lot of advantages. It indeed sounds great to generate sales selling other people's products and brands but, you should all take into the consideration that it takes the time to grow, a lot of cherishing and dedication. Even the biggest affiliate brands started out small and had a long path to develop enough to be called successful.
This is not to scare you but, more likely to encourage you to be more cautious and careful. Moreover, perform some in-depth analytic research that will help you improve the understanding of this matter.
Making an Affiliate Marketing Website
# Step 1 Choose your product(s)
It is essential and of utmost importance to find a product that people need, a product that converts.
There are many products available in the world, but you need to find the one selling for, which will meet the demands of all your affiliates and be necessary for potential customers. There are affiliates that have their own product but they invested a lot of time and hard work for getting it. Promoting an inferior product can end up badly for you, which means losing the trust of your affiliates and that is the dead end.
Moreover, the poor product will result in customers requesting refunds, which results in a lot of headache in money transfers. Choose your product smart, and you won't have to deal with these headaches. Poor management of affiliate site either leads to losing money, affiliates or customers. Losing all three can be much, much worse.
#Step 2 The Right Affiliate Program Saves the Day
After you've found your dream product and niche, now it's time to choose the right affiliate program.
Whether you will use a platform or a plugin there are advantages and disadvantages. If you choose a platform, the affiliate program will be stored outside the WordPress folder but, going along with a plugin means that either product and affiliate program is run by the WordPress admin.
#3 Recruit Affiliate or advertise your website on social media networks and other websites
After you've created your website, it is important that people hear about you. If you already own a product, you will need to find an independent method that will bring sales upon your product(s).
You can promote your product easily, through social media marketing, email marketing and a suitable banner ad that will be eye-catching and will resonate with your potential customers and clients. Sending e-mails, making blog posts such as reviews of the product can reach out for more affiliates and generate trusted partners in your favor.
#4 Optimize your Website
There are various tools that can support you in tracking, managing your audience and provide general optimization to your affiliate program. This can cost depending on how much of an audience you want to generate. Even if it is more expensive and time-consuming, the right optimization and maintenance can help you maintain the excellence in your affiliate program and make it grow.
Conclusion
This brings our general guide to the end. There are a large selection of themes and plugins that will make your website look more vibrant and eye-catching to the potential clients. Using the right method, and implementing the WordPress platform with the sufficient amount of plugins can greatly enhance the quality of the product or convince the potential buyer to use your affiliate link to buy the product. Like mentioned before, it is a long and challenging task but, with the right time invested, persistence and hard work it can succeed. Have you ever tried affiliate marketing? How did it work out for you?
3 easy ways to add reviews to your WordPress website
Reviews have become an important factor in the world of e-commerce, and as such, they are important elements in modern life. People use reviews to express their opinion about various things, from products such as books, makeup, and sports equipment to the movies, cinemas, and restaurants. Reviews are also used in affiliate marketing where writers will review products and earn commissions if a visitor purchases the reviewed product.
Various surveys have been published regarding the reviewing and even 90% of the participants admitted that the vast majority of their buying decisions are based on the reviews left on the product sites. At the same, another survey has reported that people prefer trusting online reviews far more than a personal recommendation. [3]
With so many reviews available on the internet, you can easily make a lot of money if you can make the right use of them. Amazon can thank its amazing reviewing system that boosts the sales, as the customers can easily trust the verified reviews. Also, bloggers in-depth rely on reviews when they're out of writing ideas.
In order to make your reviews look genuinely nice and professional, you will have to make them look functional. If your website runs on WordPress, there are five very useful WordPress reviewer plugins that can make your product and/or product review look very useful and helpful, enough to make someone purchase the product, and this article makes a compelling list of plugins and describes their most important features in the process.
#1 WordPress Reviewer Plugin
This amazing reviewing plugin designed by EvoG is available on CodeCanyon for $25. Reviewer has an amazing design, followed with a sleek and user-friendly interface that is very intuitive in the process. It comes with a great variety of features that allow you to present your review as accurate as possible. The contemporary reviews are split into seven parts. This includes overall rating, user rating, a thumbnail, pros and cons and the summary of your review.
Just like most of the other plugins, the Reviewer is fully customizable. It comes with a user-friendly, handy rating system and offers an unlimited selection of colors. Reviewer also sports nine templates and, each one of them has a unique style and layout and additionally, customizable accordingly.
This is not the end of the Reviewer's features. The Reviewer allows you to compare tables without a sweat. You can easily put review scores side by side allowing your readers to more thoroughly approach the given reviews. The plugin as well can take its pride in a large high functioning community. While the user reviews can be left through the comments, they're also enabled to share their opinions through three options: Overall rating, criterion-by-criterion or either a star or slider rating function. There are also seven fully customizable widgets that make the sidebars very functional while making navigation between the reviews piece of cake.
#WP Review Pro
WP Review Pro belongs to one of the top-rated reviewing plugins. You can easily get it on MyThemeShop for just $29. The price also includes proficient support for one year. If you're looking for a way to make your reviews professional and as if they have some kind of attitude, this is the right plugin for you. The plugin includes great CSS animations that easily grab attention from the audience.
WP Review Pro offers customizable reviews that feel soft to the eye and allow the user to choose among the unlimited selection of colors, size of the boxes for reviewing and numbers of criteria.
There are various review systems available through the WP Review Pro: stars, points, circles or percentages. WP Review Pro enhances the navigation with additional tabbed review widget which is of great help to those who are not completely friendly with using computers. Moreover, readers can easily express their opinion through a single-click rating. Some people prefer leaving a professional and analytic review which includes more details and they can do that via the comments that are placed at the bottom of the post.
Rich snippets help the search engines enhance optimization. And in order to more boost the SEO, the plugin is agile and running lighting fast. To those who would like to perform a detailed plugin testing, there's a free trial version but it doesn't come in its full power.
#3 Taqyeem
Taqyem can be bought for just $17 from CodeCanyon. Together with the plugin, you get six months support. The plugin has a dark and light theme included. Additionally, both themes can be customized with an unlimited choice of colors. Along with this feature, you can customize the typing with 600 and more Google fonts. Also, you can choose between two sizes of summary boxes: full and half-width. You can choose between three review systems: star, percentages, and points, while the readers are also able to leave user ratings.
There are also an additional three widgets that make this plugin very functional. The best, recent and random reviews. In order to make your plugin more functional, the developers have released two extensions.
Taqyeem Button Addon that costs $6 which adds buttons to your review box allowing you to choose any color that you like and roughly 500 icons. This addon appeals to the affiliate sites owners.
Taqyeem Predefined Criteria Addon which allows you to re-use the criteria you regularly use without wasting your time. It can be found for $7.
#4 WP Product Review Lite
This review plugin will help everyone with a tight budget or people who have just started their business and need a reliable plugin that will introduce them to the system. Despite being free, this plugin has a lot to offer.
Aside from fantastic looking review boxes, the plugin contains a rating out of 10, pros and cons, thumbnail image and two affiliate links. Reviews can be fully customized with an offered choice of typography, positioning, and selection of colors. Ratings can depend on color. For instance, green color serves the good-quality review while the orange and red represent the lower quality of the review.
Aside from the free version, the plugin offers a couple of really useful add-ons but that means spending more money than you'd normally spend on a paid plugin.
Summary
All the review plugins we have listed allow you to create a unique, stylish review box that includes a significant rating system, pros and cons schema markup for rich snippets. They are very useful in the ever-growing world of e-commerce where the product and marketplace matter the most. Which plugin do you use? Which one is your favorite?
New Website
Well it's about time!
m2media has a new WordPress website.
The new site corresponds with our recent move focusing more on WordPress development rather than website hosting and SMS services.
The team at m2media love using WordPress and see it as a very flexible and powerful content management system for small to medium businesses, which m2media specialise in.
As part of the new move, m2media has rebranded with new colours and a new logo. Over the coming months we will be rolling out our new branding across all our online and print collateral.
Exciting times ahead for all at m2media as we hope to convert many Brisbane businesses over to WordPress.
Have an old site you would like converted to WordPress? Or an existing WordPress site that needs a facelift? Contact us now
Brisbane Spray Tan company chooses WordPress website by m2media
Mobile Spray Tanning business Glamouresque Beauty Boudoir recently launched their brand new website designed and developed by Brisbane WordPress design company m2media.
The site, which is a brand new online presence for Glamouresque Beauty Boudoir showcases the businesses variety of beauty based services and products available. These range from single spray tans, spray tan parties and even hair extensions, all from the comfort of your own home.
Angela from Glamouresque Beauty Boudoir is extremely happy with the website, and has already received numerous compliments from existing customers and new. The wordpress website allows Angela to modify the content and her rates with ease which was a must for the busy business woman.
"It was a pleasure to work with Angela on the development of her new website. Angela provided a thorough list of her requirements, and was always very quick with feedback and changes" Matt from Brisbane WordPress Design company m2media
WordPress 3.8 out now
WordPress has released version 3.8 which sees a major upgrade to the admin area including new skins, typography, enhanced mobile experience. Instantly users will notice the new black menu bar and flat colours which provide a great contrast between the menu and editor areas.
What we find to be a great new feature is the sidebars in the widgets area now split into 2 columns, making it much easier to allocate widgets to sidebars. No longer do you have to drag widgets down to the very last sidebar at the bottom of the page. This is great for sites who have more than about 5 sidebars.
Installed plugins are now colour coded, allowing users to instantly differentiate between active and inactive plugins.
A new theme is also included titled Twenty Fourteen, which aims at allowing users to create a responsive magazine style blog which will sure to be a big hit amongst up and coming bloggers.
Overall we are very impressed with the new update and it seems to be quite a lot faster when navigating between pages, posts, and other sections of the admin area. If you are running an old outdated version of WordPress, then it's best we have a look first at your theme to make sure it wont be corrupted when upgrading to WordPress 3.8.
If you wish to have us upgrade your old site to the new 3.8 WordPress then please contact us.